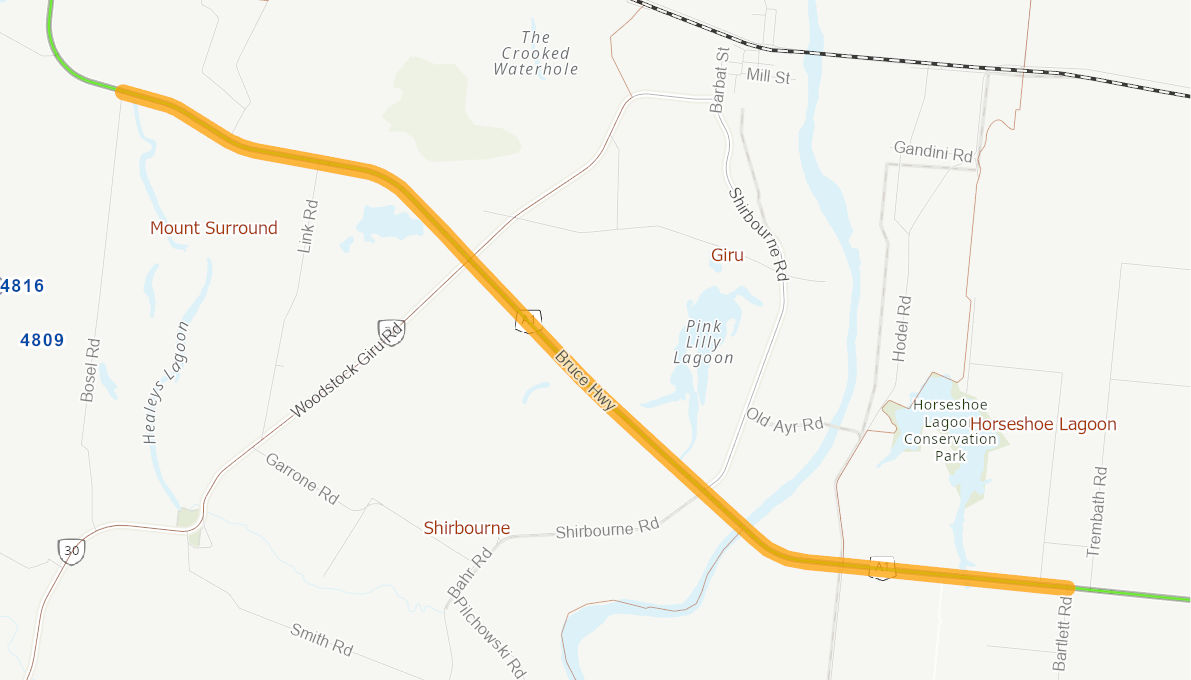 Funding program

Investment Road and Rail Program

Status

Completed

Transport mode

Road

Expected start/finish

Early 2019 - Mid 2022

Estimated project cost

$409,313,000

Australian Government contribution

$327,450,400

Local Council/Shire

Burdekin Shire Council

State

QLD

Corridor

Brisbane - Cairns
Project description
This project involves the construction of a higher level bridge, road approaches, overpasses and the application of wide centre line treatments at the Haughton River on a new alignment.
Scope of works:
Upgrading 13.5km of the Bruce Highway traversing the Haughton River floodplain
Construction of an upgraded Haughton River bridge
Wide centre line treatment works along the 13.5km section of highway
Two new highway overpasses of the existing cane-tramway open-level crossings
Upgrading nine rural intersections
Realignment of a curve to improve safety
Benefits
This project will reduce the frequency and duration of road closures due to flooding on the Bruce Highway at Horseshoe Lagoon, Haughton River, Pink Lily and the Reed Beds.
It aims to improve freight reliability for Queensland's north-south general supply chain, enhance regional connectivity for key industries and boost accessibility for rural residents travelling to Townsville for essential health services.
Safety will be enhanced with the elimination of two at-grade rail crossings at the Bruce Highway intersections with the Woodstock Giru Road and Hodel Road, south of Haughton.
Funding
The Australian Government has committed up to $327.45 million towards the project, in partnership with the Queensland Government.
Timetable
Major construction commenced in April 2019. The road was opened for use in June 2022, and practical completion was reached in November 2022.
Project last updated:
Disclaimer: The material contained in this site is made available on the understanding that the Department is not thereby engaged in rendering professional advice for a particular purpose. Before relying on the material in any important matter, users should carefully evaluate the accuracy, completeness and relevance of the information for their purposes and should obtain appropriate professional advice relevant to their particular circumstances.