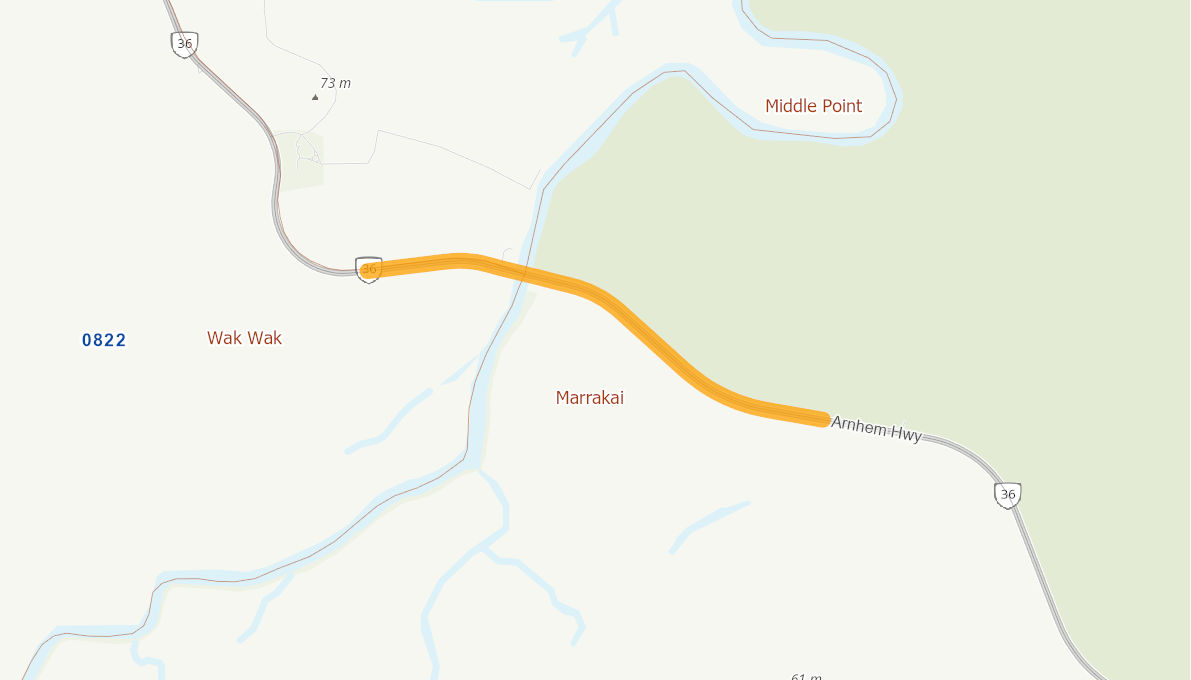 Funding program

Northern Australia Roads Program

Status

Completed

Transport mode

Road

Expected start/finish

Late 2019 - Early 2022

Estimated project cost

$77,880,000

Australian Government contribution

$62,300,000

State

NT
Project description
The Arnhem Highway is the major land transport route between the Stuart Highway and Kakadu National Park. In addition, the Arnhem Highway services the towns and communities of Humpty Doo, Marrakai, Corroboree, Jabiru and Arnhem Land.
The project upgraded the Arnhem Highway to improve flood immunity at the Adelaide River floodplain including:
- construction of approximately 6.6 kilometres of new road alignment on the existing road corridor, between chainages 30.2 and 36.8km, to a finished road level of approximately 4 metres above the floodplain, including a series of multi-span bridge structures along the length of the floodplain; and
- ground improvements and drainage works between chainages 25.1 and 27.9km at Beatrice Hill.
Benefits
This project will improve road reliability for road users between the Stuart Highway and Mount Bundy.
The project will provide the following benefits:
improved flood immunity at the Adelaide River floodplain
increased route reliability and accessibility on the Stuart Highway
reduced duration and frequency of road closures, through improved pavement strength and flood immunity
Funding
The Australian Government has committed up to $62.30 million towards this $77.88 million project.
Timetable
Construction works commenced in September 2019 and completed in April 2022.
Project last updated:
Disclaimer: The material contained in this site is made available on the understanding that the Department is not thereby engaged in rendering professional advice for a particular purpose. Before relying on the material in any important matter, users should carefully evaluate the accuracy, completeness and relevance of the information for their purposes and should obtain appropriate professional advice relevant to their particular circumstances.