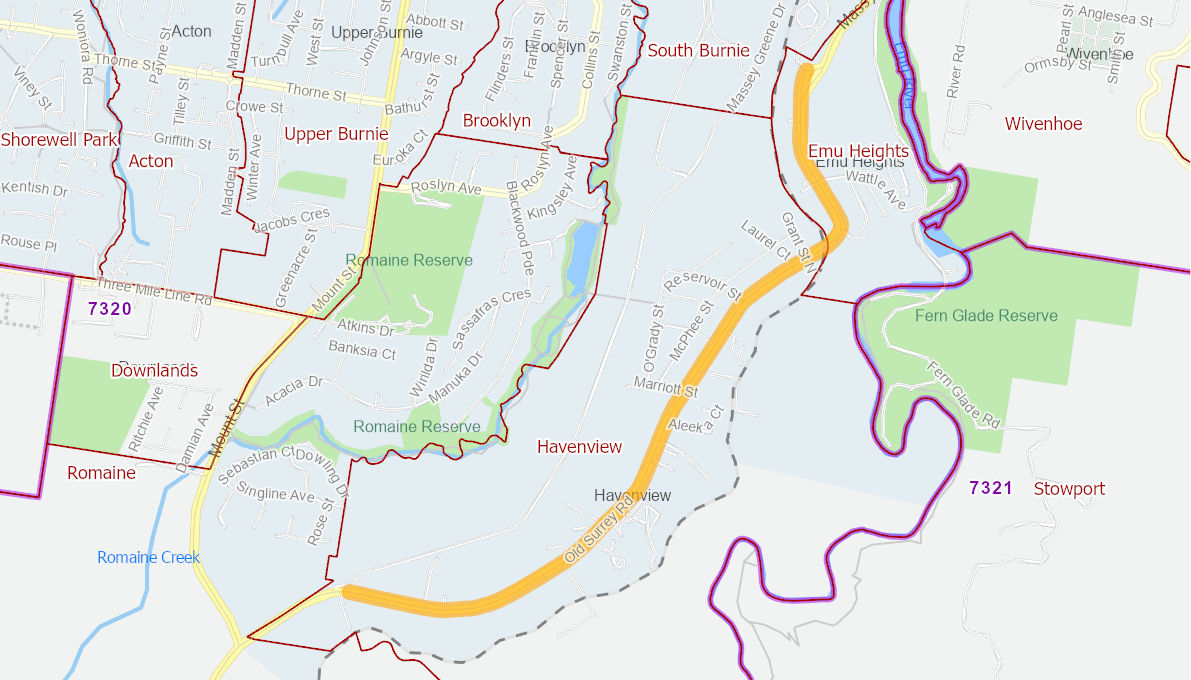 Funding program

Roads of Strategic Importance

Status

In planning

Transport mode

Road

Expected start/finish

Late 2024 - Mid 2025

Estimated project cost

$20,000,000

Australian Government contribution

$16,000,000

Local Council/Shire

Burnie City Council

State

TAS
Project description
This project would complete upgrades at the intersections of Old Surrey Road and Massy-Greene Drive, including bridge works, to become a dedicated heavy vehicle route.
Benefits
Improve freight productivity as the route joining Old Surrey Road and Massy Greene Drive feeds into the Bass Highway near Burnie and supports freight movement in agriculture and manufacturing industries.
Funding
The Australian Government will contribute up to 80 per cent, capped at $16 million.
Timetable
Construction is expected to commence in late 2024 with construction expected to be completed by mid 2025.
Project last updated:
Disclaimer: The material contained in this site is made available on the understanding that the Department is not thereby engaged in rendering professional advice for a particular purpose. Before relying on the material in any important matter, users should carefully evaluate the accuracy, completeness and relevance of the information for their purposes and should obtain appropriate professional advice relevant to their particular circumstances.