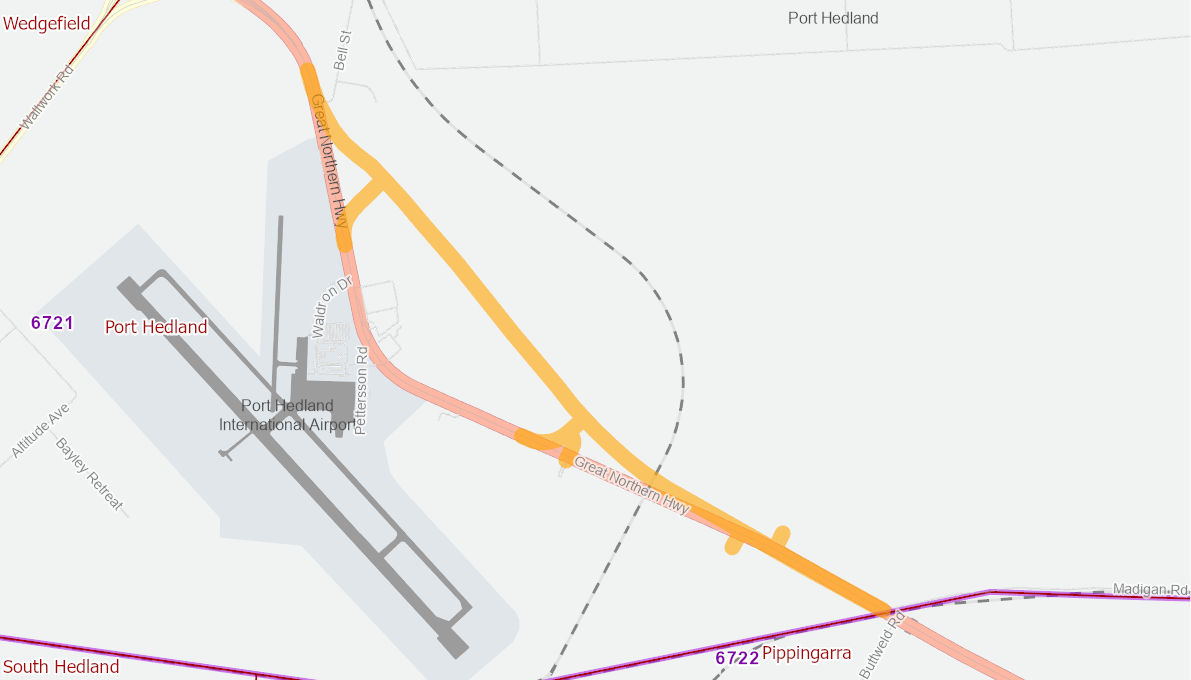 Funding program

Roads of Strategic Importance

Status

Under construction

Transport mode

Road

Expected start/finish

Mid 2022 - Mid 2023

Estimated project cost

$76,000,000

Australian Government contribution

$50,200,000

Local Council/Shire

Town of Port Hedland

State

WA

Corridor

Perth - Darwin
Project description
The project will construct a 5 kilometre single carriageway to realign the Great Northern Highway away from the Airport, construct a single-span concrete road bridge over a duplicated rail line, construct two access roads and relocate a tourist information bay.
The project will improve road safety by separating heavy vehicle through traffic from the built up area. It is also expected to improve network operation efficiency by removing delays caused by the at-grade crossing with a road over bridge.
Benefits
Improved road safety for all road users

Improved efficiency and network reliability

Improved connectivity between people with jobs and services, and goods with market
Funding
The Australian Government has committed $50.2 million towards the $76 million project.
Timetable
The project commenced construction in August 2022 and is expected to be finished by mid 2023.
Project last updated:
Disclaimer: The material contained in this site is made available on the understanding that the Department is not thereby engaged in rendering professional advice for a particular purpose. Before relying on the material in any important matter, users should carefully evaluate the accuracy, completeness and relevance of the information for their purposes and should obtain appropriate professional advice relevant to their particular circumstances.