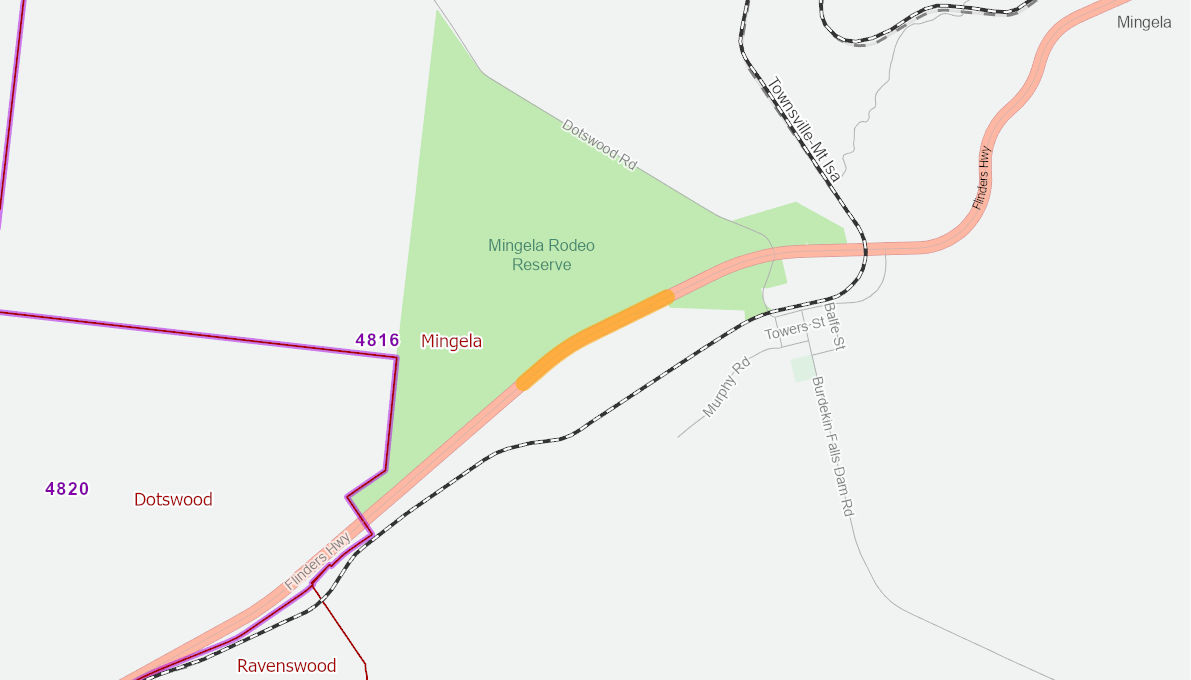 Funding program

Roads of Strategic Importance

Status

Under construction

Transport mode

Road

Expected start/finish

Mid 2021 - Late 2022

Estimated project cost

$9,700,000

Australian Government contribution

$7,760,000

Local Council/Shire

Charters Towers Regional Council

State

QLD
Project description
The Tennant Creek to Townsville corridor is a key economic freight route that support major industries including mining, agriculture and tourism.
The Tennant Creek to Townsville Corridor Upgrade is delivering targeted upgrades to the Flinders and Barkly highways and surround roads. These National Network links form part of the critical Mount Isa to Townsville Economic Zone, a supply chain linking the mineral and agricultural production area in north west Queensland with the Port of Townsville.
The Project will deliver Wide Centre Line Treatments and associated culvert upgrades along a 1.45 kilometre section of the road in the vicinity of the Mingela Road and Kookaburra Creek.
Benefits
The Project is expected to improve safety, reliability of the road network, and economic and social outcomes; as well as safeguarding and enhancing freight connectivity.
Funding
The Australian Government has committed $7.76 million towards the Project, in partnership with the Queensland Government.
Timetable
The Project commenced construction in mid 2021, and is expected to be completed by late 2022, weather permitting.
Project last updated:
Disclaimer: The material contained in this site is made available on the understanding that the Department is not thereby engaged in rendering professional advice for a particular purpose. Before relying on the material in any important matter, users should carefully evaluate the accuracy, completeness and relevance of the information for their purposes and should obtain appropriate professional advice relevant to their particular circumstances.