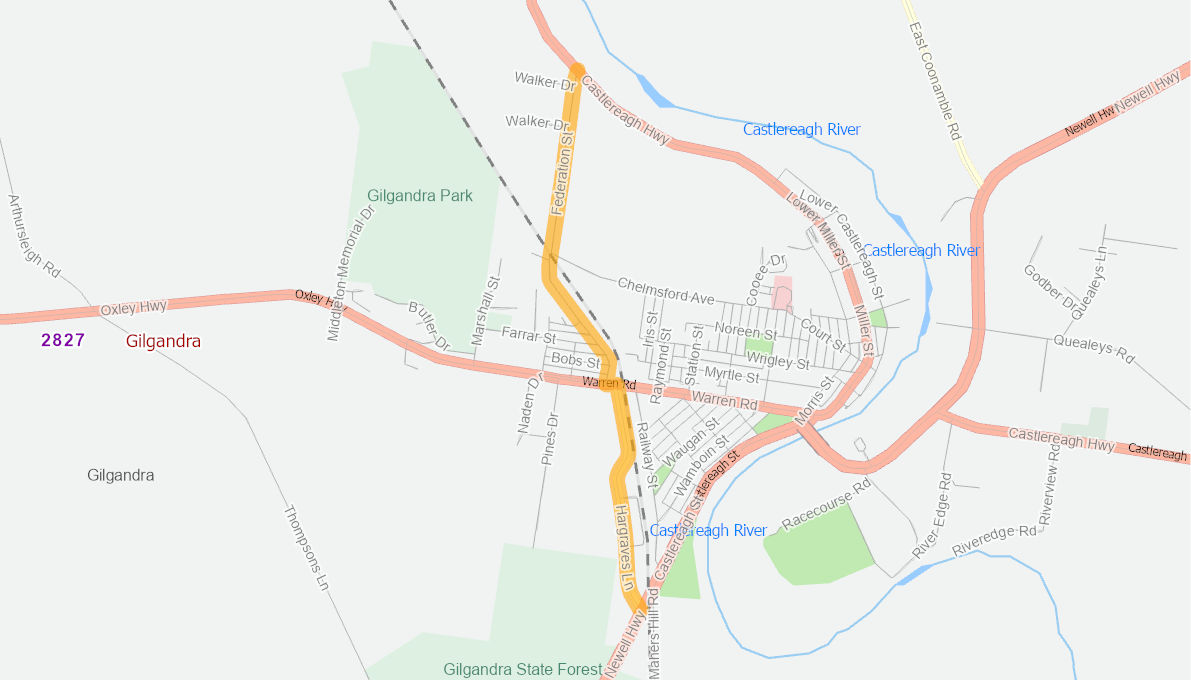 Funding program

Roads of Strategic Importance

Status

In planning

Transport mode

Road

Expected start/finish

Early 2024 - Late 2025

Estimated project cost

$40,000,000

Australian Government contribution

$32,000,000

Local Council/Shire

Gilgandra Council

State

NSW
Project description
This project involves upgrades to the intersections of Hargraves Lane and Federation Street to the Newell, Oxley and Castlereagh Highways in Gilgandra. It will enhance connectivity between Inland Rail and the Newell Highway, as well as enhancing the liveability and function of Gilgandra by diverting heavy vehicles away from the town centre.
Benefits
Improved road safety for all road users
Improved accessibility and connectivity of road networks
Improved freight productivity
Funding
Australian Government funding contribution: $32.0 million
New South Wales Government funding contribution: $8.0 million
Total Funding: $40.0 million
Timetable
This project is expected to start construction in early 2024 and be finished construction by late 2025.
Project last updated:
Disclaimer: The material contained in this site is made available on the understanding that the Department is not thereby engaged in rendering professional advice for a particular purpose. Before relying on the material in any important matter, users should carefully evaluate the accuracy, completeness and relevance of the information for their purposes and should obtain appropriate professional advice relevant to their particular circumstances.