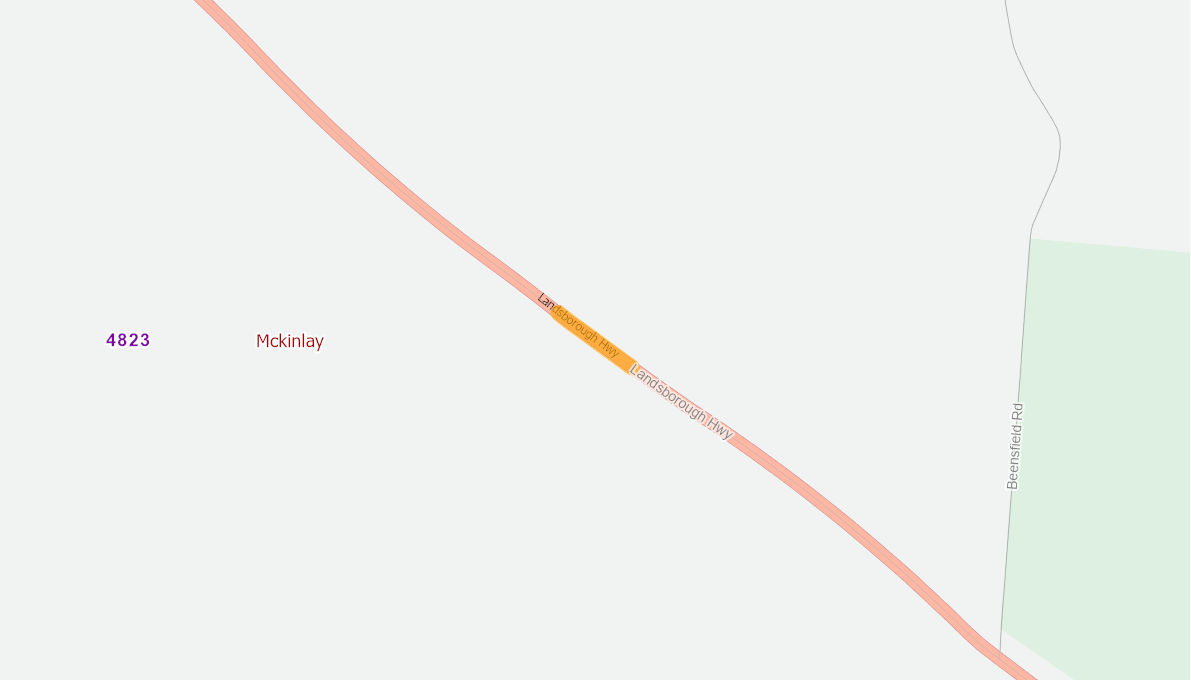 Funding program

Roads of Strategic Importance

Status

In planning

Transport mode

Road

Expected start/finish

Early 2026 - Late 2026

Estimated project cost

$6,500,000

Australian Government contribution

$5,200,000

State

QLD
Project description
This project will deliver rehabilitation and drainage upgrades on the Landsborough Highway between Kynuna and Cloncurry at Nora Creek.
The Landsborough Highway is the principal north-south route serving Western Queensland. Sections of the highway experience safety and capacity issues due to ageing and narrow pavements, as well as low flood immunity. This project will address these issues at a targeted section of the highway, improving the reliability of freight movements in this corridor and increasing road safety for all users.
This project, alongside two other rehabilitation and drainage upgrade projects on the Landsborough Highway, has been added to the Mount Isa to Rockhampton corridor under the Roads of Strategic importance initiative at the 2022-23 Budget. These three projects deliver a corridor approach in progressively replacing at-risk structures to improve resilience, heavy vehicle access and productivity.
Benefits
Improved road safety for all road users, improved efficiency and network reliability, improved accessibility and connectivity of road networks and improved freight productivity and access to freight gateways.
Funding
Total funding of $6.5 million (Australian Government commitment $5.2 million, Queensland Government contribution $1.3 million).
Timetable
This project is expected to commence construction in early 2026 and be completed by late 2026.
Project last updated:
Disclaimer: The material contained in this site is made available on the understanding that the Department is not thereby engaged in rendering professional advice for a particular purpose. Before relying on the material in any important matter, users should carefully evaluate the accuracy, completeness and relevance of the information for their purposes and should obtain appropriate professional advice relevant to their particular circumstances.