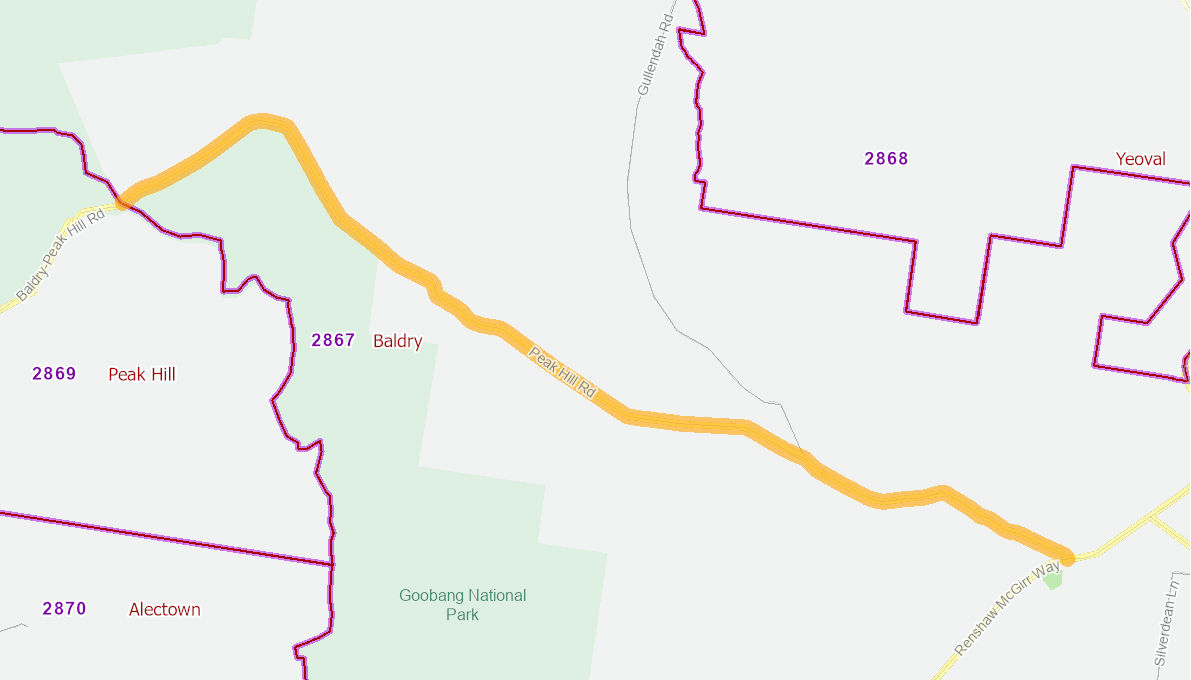 Funding program

Roads of Strategic Importance

Status

In planning

Transport mode

Road

Estimated project cost

$10,800,000

Australian Government contribution

$8,640,000

Local Council/Shire

Cabonne Shire Council

State

NSW
Project description
This project will widen and seal approximately 16 kilometres of Peak Hill Road within the Cabonne Shire. The current road is unsealed, with poor pavement conditions and narrow width, leading to inefficiencies in freight movements. These upgrades will make the road a B-Double route, enhancing east-west connections in the region and to the Newell Highway. They will improve freight supply-chain efficiency for local communities, ensuring that goods get to ports and markets more quickly.

This project is complemented by the Peak Hill Road Upgrade Part 2 project, which will continue to upgrade this road within the Parkes Shire Council.
Benefits
Improved road safety for all road users
Improved efficiency and network reliability
Improved accessibility and connectivity of road networks
Improved freight productivity (and access to freight gateways)
Funding
The Australian Government has committed $8.64 million towards this project.
Timetable
Project Delivery dates will be published following the commercial tender process
Project last updated:
Disclaimer: The material contained in this site is made available on the understanding that the Department is not thereby engaged in rendering professional advice for a particular purpose. Before relying on the material in any important matter, users should carefully evaluate the accuracy, completeness and relevance of the information for their purposes and should obtain appropriate professional advice relevant to their particular circumstances.