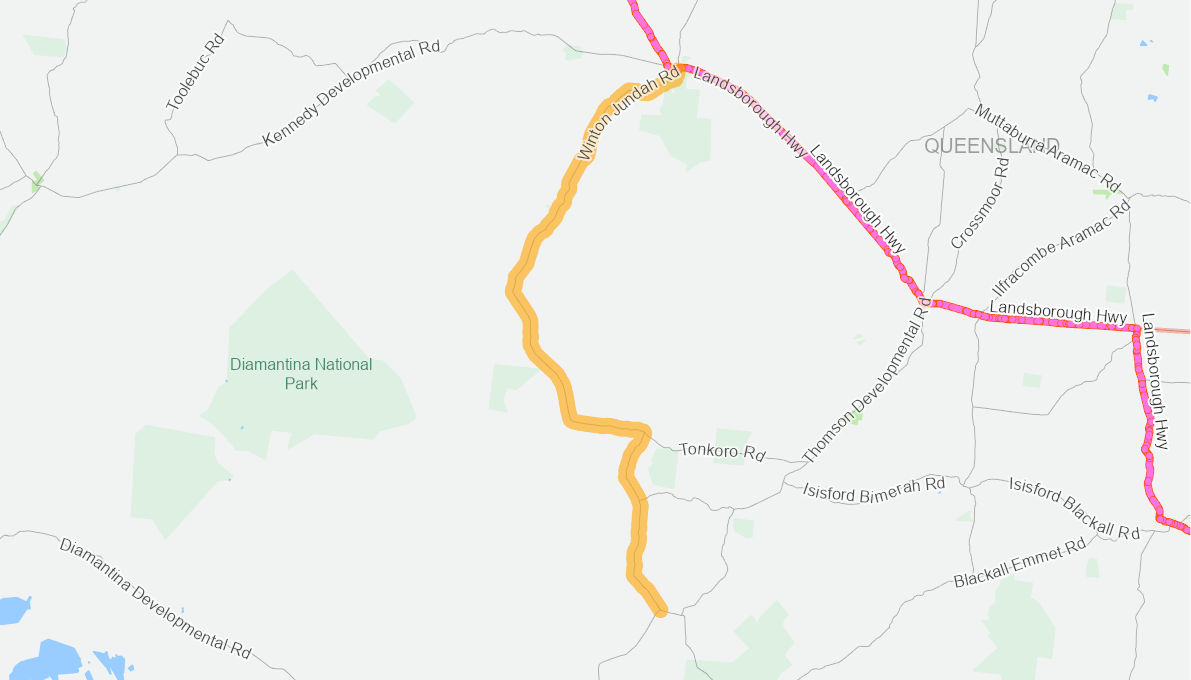 Funding program

Roads of Strategic Importance

Status

In planning

Transport mode

Road

Expected start/finish

Mid 2023 - Early 2025

Estimated project cost

$16,200,000

Australian Government contribution

$12,960,000

Local Council/Shire

Winton Shire Council

State

QLD
Project description
This project will deliver progressive sealing on various sections of the Winton - Jundah Road with associated works such as grid improvements and heavy vehicle productivity treatments.
The Winton - Jundah Road is a locally significant commercial route, supporting access to tourist attractions and linking primary industries to market. Following wet weather, the road experiences extensive closures.
Led by Winton Shire Council, this project will upgrade priority sections of the road to a sealed standard to improve flood immunity, safety, and access for larger combinations of heavy vehicles.
This project is funded under the Mount Isa to Rockhampton corridor under the Roads of Strategic Importance initiative. It supports corridor-level benefits by improving the productivity and safety of freight movements, supporting regional and economic growth by better linking industries to market and tourists to attractions, and improves safety for all road users.
Benefits
Improved road safety for all road users, improved efficiency and network reliability, improved connectivity between people with jobs and services, and goods with markets and improved freight productivity.
Funding
Total funding of $16.2 million (Australian Government contribution $12.96 million, Winton Shire Council contribution $3.24 million).
Timetable
This project is expected to commence construction in mid 2023 and be completed by early 2025.
Project last updated:
Disclaimer: The material contained in this site is made available on the understanding that the Department is not thereby engaged in rendering professional advice for a particular purpose. Before relying on the material in any important matter, users should carefully evaluate the accuracy, completeness and relevance of the information for their purposes and should obtain appropriate professional advice relevant to their particular circumstances.