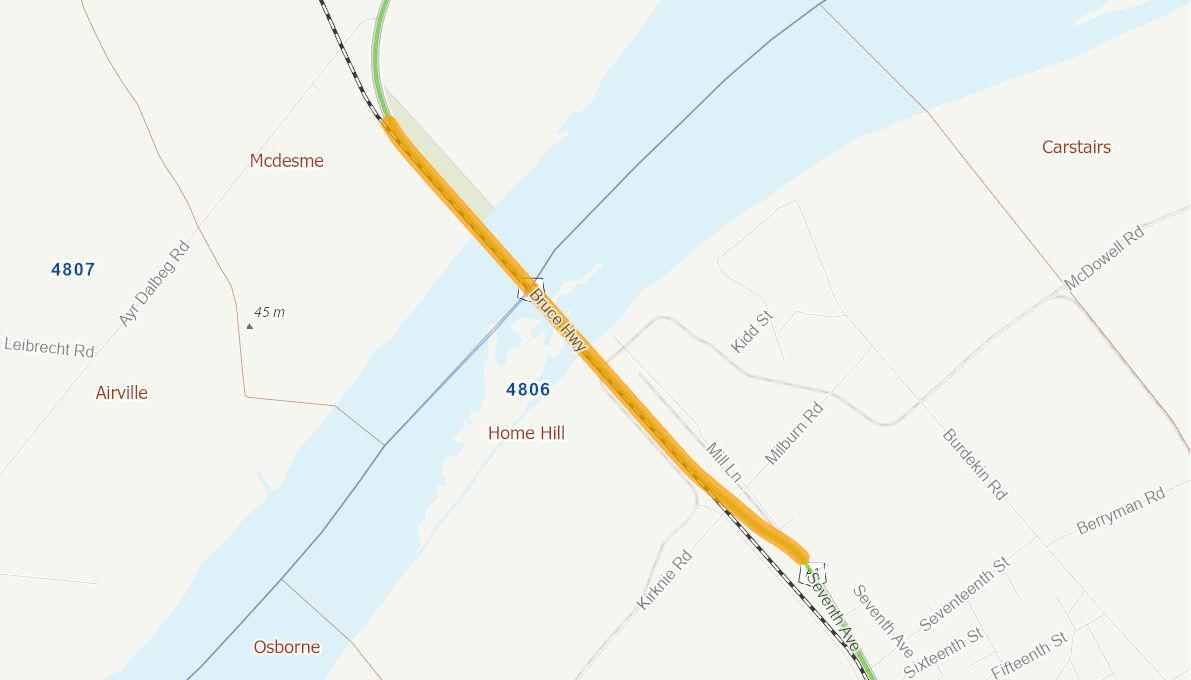 Funding program

Investment Road and Rail Program

Status

Under construction

Transport mode

Road

Expected start/finish

Late 2009 - Early 2028

Estimated project cost

$94,390,000

Australian Government contribution

$64,732,000

Local Council/Shire

Burdekin Shire Council

State

QLD

Corridor

Brisbane - Cairns
Project description
The Burdekin River Bridge is a 50 year old steel structure crossing the Burdekin River. This bridge is a vital link between the towns of Ayr and Home Hill and is of strategic significance to Queensland as it provides the only safe and reliable connection for road and rail traffic between North Queensland and all points south.
This project involves maintenance activities including bridge repainting, removal of red-lead paint, deck resurfacing, and major work on steel girders.
Benefits
Continued maintenance and rehabilitation of this bridge maintains economic productivity and access to the region through reduced travel time and route reliability.
Funding
The Australian Government has committed $64.7 million to the project, with Queensland Rail committing the remaining funding.
Timetable
This project commenced in September 2009 and is expected to be completed by early 2028.
Project last updated:
Disclaimer: The material contained in this site is made available on the understanding that the Department is not thereby engaged in rendering professional advice for a particular purpose. Before relying on the material in any important matter, users should carefully evaluate the accuracy, completeness and relevance of the information for their purposes and should obtain appropriate professional advice relevant to their particular circumstances.