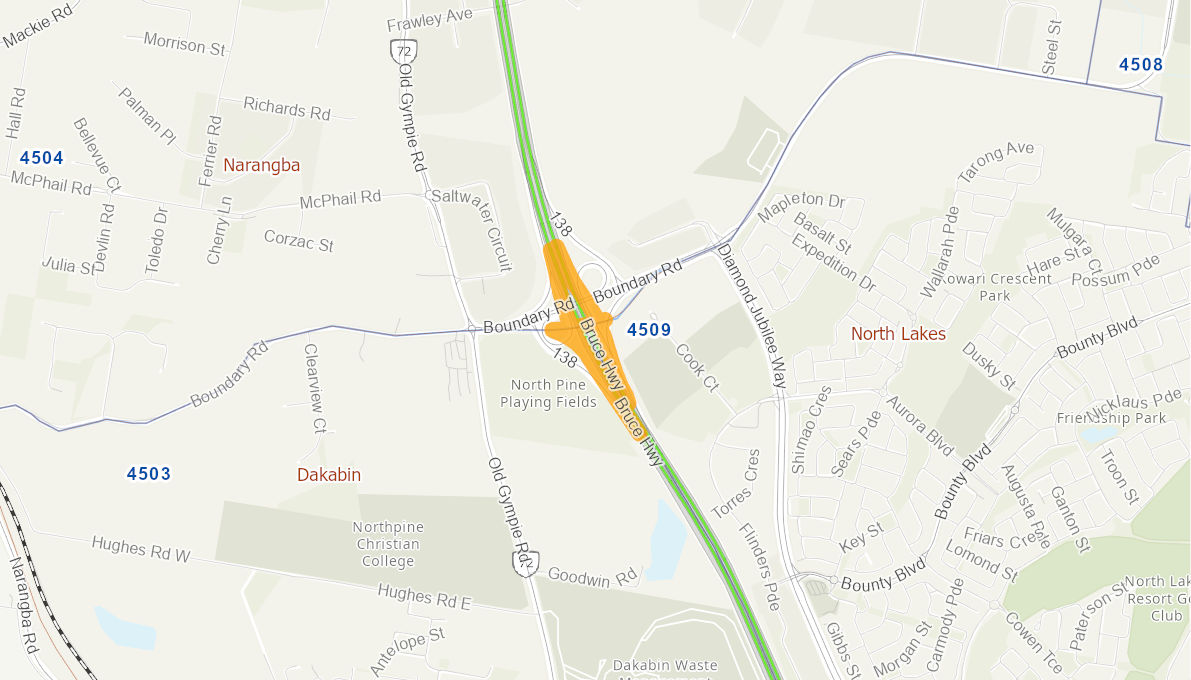 Funding program

Investment Road and Rail Program

Status

Completed

Transport mode

Road

Expected start/finish

Mid 2016 - Late 2017

Estimated project cost

$61,709,200

Australian Government contribution

$49,367,360

Local Council/Shire

Moreton Bay Regional Council

State

QLD

Corridor

Brisbane - Cairns
Project description
The project involves the upgrade of the Boundary Road Interchange approximately 30km north of the Brisbane CBD and will include a new six lane, four span concrete bridge over the Bruce Highway.
Benefits
This project is expected to improve peak period operations and reduce delays and queuing currently being experienced at the Interchange.  The improvements will provide a reduction in travel time, improving road user safety by reducing congestion-related accidents.
Additional benefits of the upgrade include:
a new six-lane bridge over the highway to increase capacity and ease congestion;
longer on and off-ramps to improve safety for motorists entering and exiting the highway;
improved bridge clearance to avoid the need for high loads detouring on other roads;
a new shared user path increasing safety for pedestrians and cyclists; and 
upgraded interchange will accommodate future 8-laning of the Bruce Highway.
Funding
The Australian Government has committed up to $80.3 million towards the project, in partnership with the Queensland Government with the project being delivered under budget.
Timetable
The project commenced construction in May 2016 and was completed in September 2017.
Project last updated:
Disclaimer: The material contained in this site is made available on the understanding that the Department is not thereby engaged in rendering professional advice for a particular purpose. Before relying on the material in any important matter, users should carefully evaluate the accuracy, completeness and relevance of the information for their purposes and should obtain appropriate professional advice relevant to their particular circumstances.