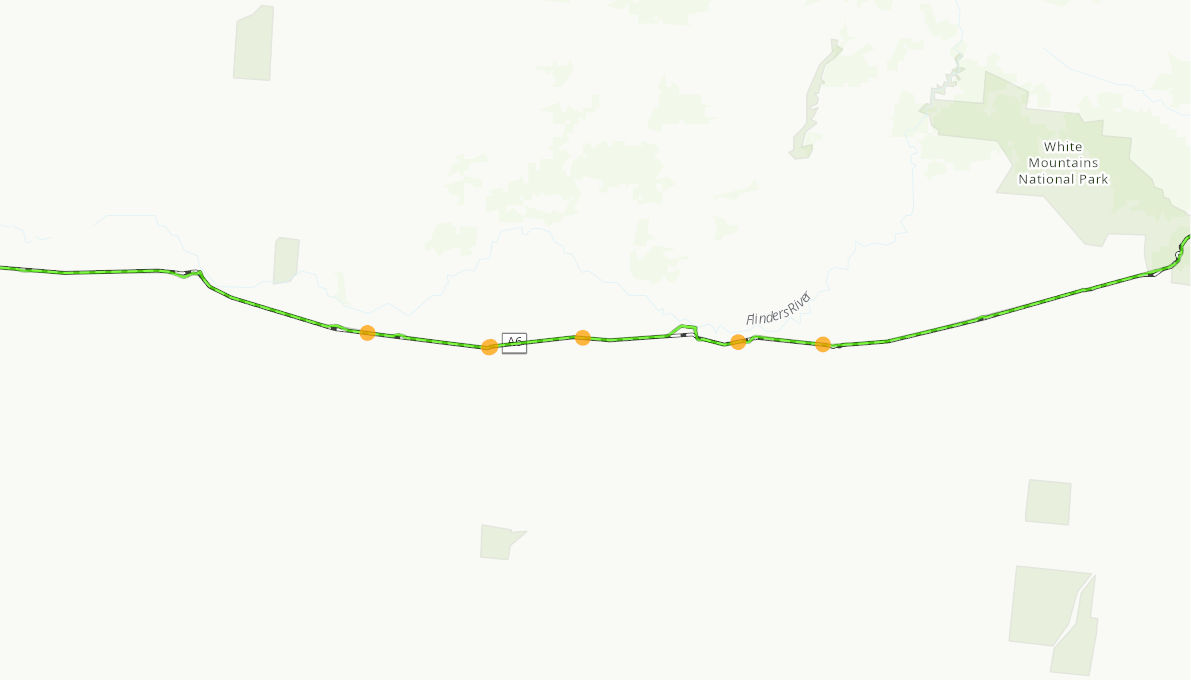 Funding program

Northern Australia Roads Program

Status

Completed

Transport mode

Road

Expected start/finish

Late 2017 - Late 2018

Estimated project cost

$15,111,965

Australian Government contribution

$12,089,572

Local Council/Shire

Flinders Shire Council

State

QLD

Corridor

Townsville - Mount Isa
Project description
The Flinders Highway is a high-productivity freight route, which forms part of the National Land Transport Network, linking agricultural and mining activities to the processing and export facilities in Townsville.
The scope of works for this project includes replacing seven culverts, which are past their design life and are showing signs of structural fatigue on the section of the Highway between Charters Towers and Richmond.
This project is one of two packages of work being funded under the Northern Australia Roads Program on the Flinders Highway.
Benefits
The project will support growing traffic volumes on the Highway from a diverse range of road users and provide the following benefits:
reduced whole-of-life infrastructure costs, through replacement of ageing and vulnerable culverts
increased route reliability for heavy vehicles
Funding
The Australian Government has committed up to $12.08 million towards this $15.11 million project.
Timetable
The works commenced in September 2017 and completed in November 2018.
Project last updated:
Disclaimer: The material contained in this site is made available on the understanding that the Department is not thereby engaged in rendering professional advice for a particular purpose. Before relying on the material in any important matter, users should carefully evaluate the accuracy, completeness and relevance of the information for their purposes and should obtain appropriate professional advice relevant to their particular circumstances.