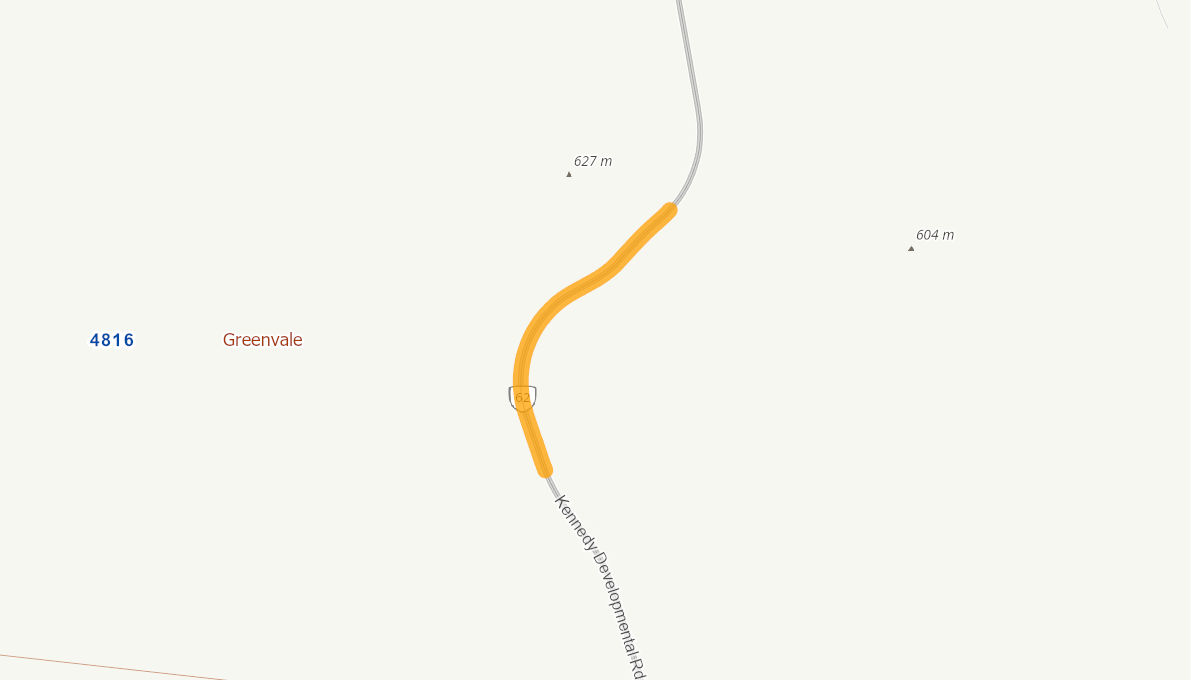 Funding program

Northern Australia Roads Program

Status

Completed

Transport mode

Road

Expected start/finish

Mid 2017 - Early 2018

Estimated project cost

$3,290,000

Australian Government contribution

$2,632,000

Local Council/Shire

Charters Towers Regional Council

State

QLD
Project description
The scope of works for this project included widening (from single-lane to two-lane seal) over 3 kilometres of the Kennedy Developmental Road between Mount Garnet and the Lynd.
The entire length of the Kennedy Developmental Road between Mt Garnett and the Lynd is now a two-lane standard seal.
Benefits
These works enable this section of the Kennedy Developmental Road to better accomodate future increases in heavy vehicle traffic.
This project will provide the following benefits:
a wider and safer two-lane highway for the 100 km/h posted speed environment
increased heavy vehicle capacity on the proposed North-South Inland Freight Corridor
improved reliability and efficiency of freight movements between the East Coast and the Gulf
better access to the proposed new Gilbert River agricultural area and North West Mineral Province
reduced whole-of-life asset management costs by strengthening and widening pavements to reduce accelerated road wear and damage caused by heavy vehicles
Funding
The Australian Government committed $2.66 million towards this $3.32 million project.
Timetable
Construction commenced in June 2017 and was completed in January 2018.
Project last updated:
Disclaimer: The material contained in this site is made available on the understanding that the Department is not thereby engaged in rendering professional advice for a particular purpose. Before relying on the material in any important matter, users should carefully evaluate the accuracy, completeness and relevance of the information for their purposes and should obtain appropriate professional advice relevant to their particular circumstances.