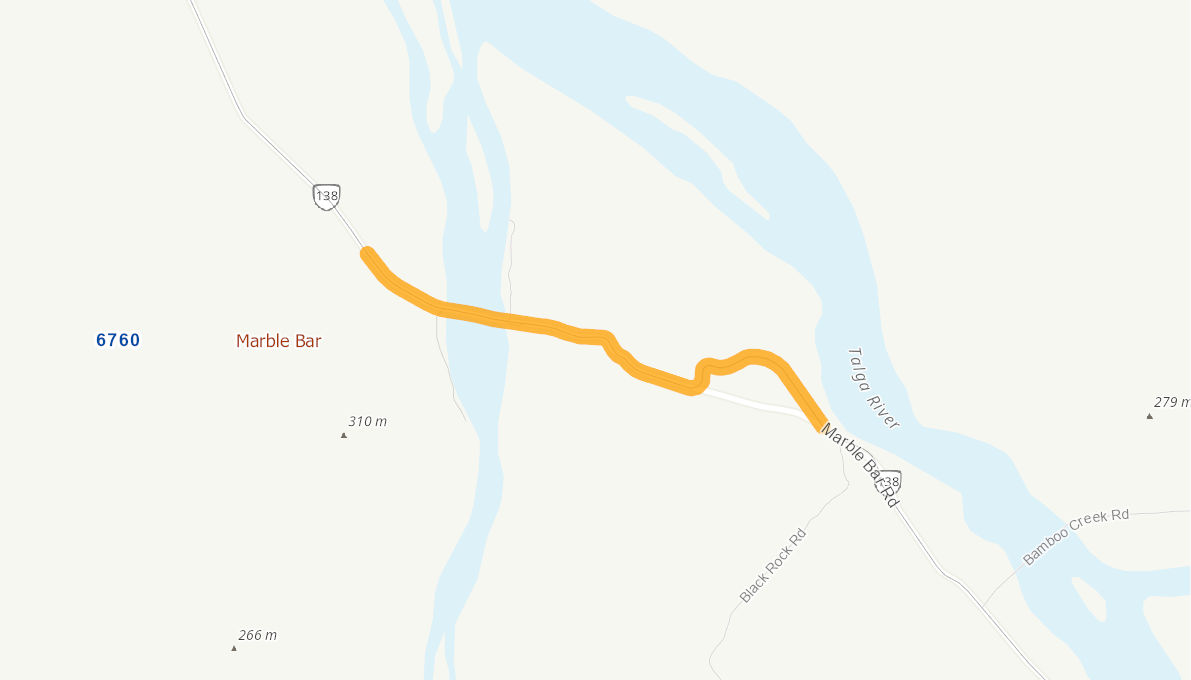 Funding program

Northern Australia Roads Program

Status

Completed

Transport mode

Road

Expected start/finish

Mid 2018 - Mid 2019

Estimated project cost

$34,480,000

Australian Government contribution

$27,580,000

Local Council/Shire

Shire of East Pilbara

State

WA
Project description
Marble Bar Road is a key route that supports mining and agricultural activities as well as the tourism industry and links communities in the East Pilbara Region.
This project proposes to realign and reconstruct a 4km section of the Marble Bar Road that passes through Coongan Gorge.
Benefits
The project will deliver the following benefits:
improved road safety, through improvements to existing horizontal and vertical alignments, and re-alignment of sections passing through the gorge
improved efficiency for freight vehicles, through widening of narrow sections
improved accessibility for resource developments in the East Pilbara
reduced road maintenance costs, through pavement reconstruction to increase weather resilience
Funding
The Australian Government has committed up to $27.58 million towards this $34.48 million project.
Timetable
The project was officially opened to traffic on 6 June 2019.
Project last updated:
Disclaimer: The material contained in this site is made available on the understanding that the Department is not thereby engaged in rendering professional advice for a particular purpose. Before relying on the material in any important matter, users should carefully evaluate the accuracy, completeness and relevance of the information for their purposes and should obtain appropriate professional advice relevant to their particular circumstances.