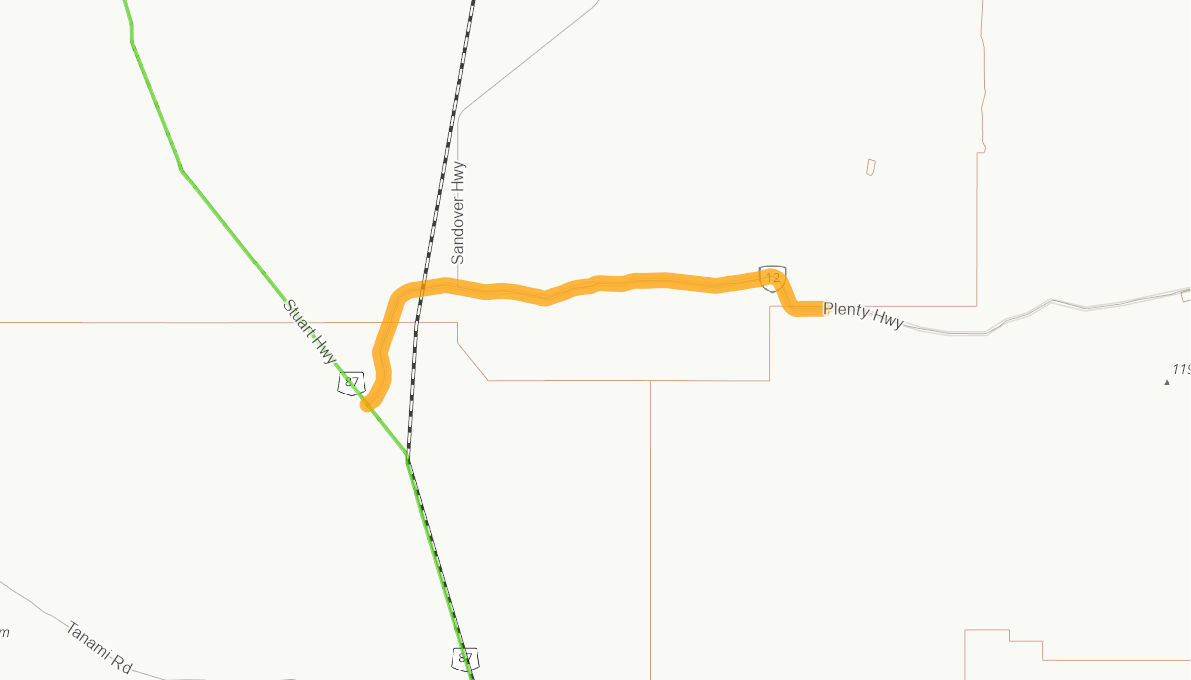 Funding program

Northern Australia Roads Program

Status

Completed

Transport mode

Road

Expected start/finish

Early 2018 - October 2021

Estimated project cost

$25,000,000

Australian Government contribution

$20,000,000

State

NT
Project description
The Plenty Highway is a regionally significant arterial road, which supports remote communities and agricultural and mining activities. The Plenty Highway is part of the Outback Way, which is a national east-west link connecting Laverton in Western Australia to Winton in Queensland.
The scope of works for this project includes sealing approximately 36km of the Plenty Highway, including sealing of an existing truck parking bay and accesses.
This project is one of two packages of works on the Outback Way in the Northern Territory being funded under the Northern Australia Roads Program.
Benefits
This project will address the urgent priority sections and improve the road service standard for all road users.
The project will provide the following benefits:
increased business development opportunities, including pastoral and tourism
improved access to remote communities
reduced duration and incidence of road closures, through improved flood immunity
improved road safety
reduced vehicle operating costs for freight and passenger vehicles
improved travel times for access to communities, pastoral stations, and tourism destinations
Funding
The Australian Government committed $20 million towards this $25 million project.
Timetable
Construction commenced in April 2018 and completed in October 2021.
Project last updated:
Disclaimer: The material contained in this site is made available on the understanding that the Department is not thereby engaged in rendering professional advice for a particular purpose. Before relying on the material in any important matter, users should carefully evaluate the accuracy, completeness and relevance of the information for their purposes and should obtain appropriate professional advice relevant to their particular circumstances.