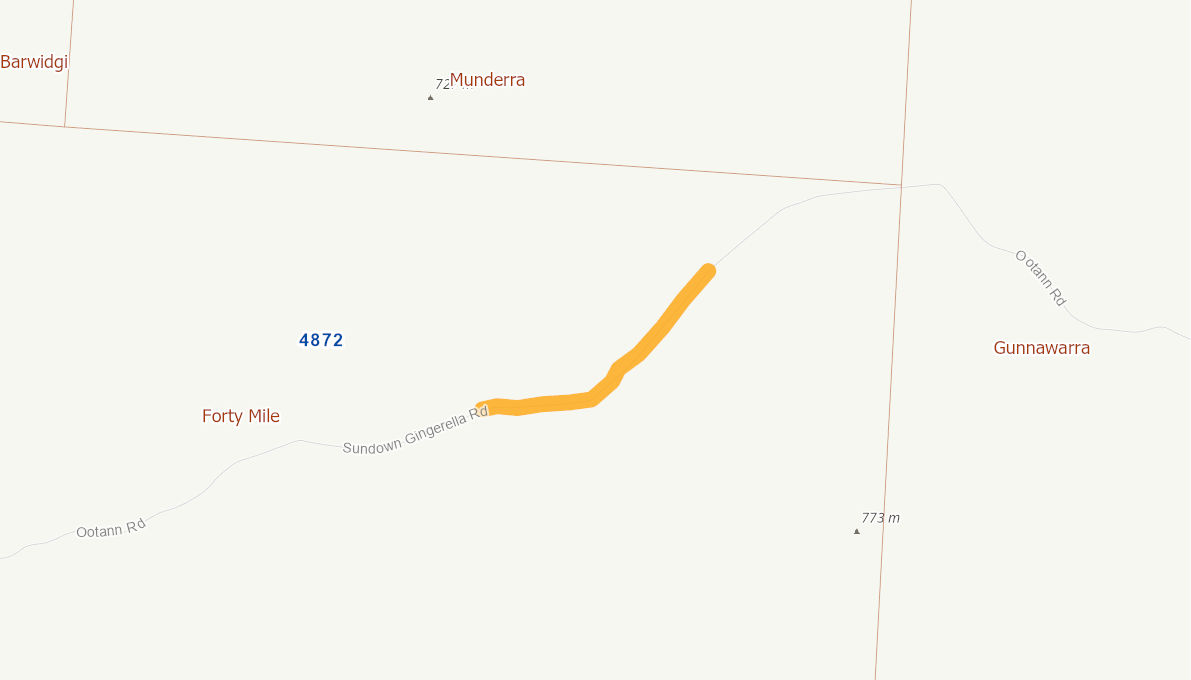 Funding program

Northern Australia Beef Roads Program

Status

Completed

Transport mode

Road

Expected start/finish

Mid 2019 - Late 2019

Estimated project cost

$5,120,000

Australian Government contribution

$4,100,000

Local Council/Shire

Mareeba Shire Council,Tablelands Regional Council

State

QLD
Project description
The Ootann Road is a north-south link between the Burke Developmental Road, the Peninsula Developmental Road and the Kennedy Highway, servicing a number of cattle grazing and production areas in northern Queensland.
This package involves progressive sealing of approximately 6.4km of the Ootann Road between Almanden to the Kennedy Highway. In conjunction with Package one, approximately 7.8km of the Ootann Road will be sealed.
Benefits
The project will deliver the following improvements to the cattle supply chain:
improved productivity and travel times by sealing unsealed sections of road
improved accessibility for all road users
improved road safety by upgrading road quality
reduce damage and stress to livestock by increasing the sealed length of the link and reducing the overall roughness of the link
reduced road closures during the wet season
reduced whole-of-life asset management costs by strengthening and widening pavements to reduce accelerated road wear and damage by heavy vehicles
Funding
The Australian Government has committed up to $4.1 million towards this $5.12 million project.  The Mareeba Shire Council and the Tablelands Regional Council will contribute 20 per cent of the total project cost.
Timetable
Construction commenced in May 2019 and was completed in September 2019.
Project last updated:
Disclaimer: The material contained in this site is made available on the understanding that the Department is not thereby engaged in rendering professional advice for a particular purpose. Before relying on the material in any important matter, users should carefully evaluate the accuracy, completeness and relevance of the information for their purposes and should obtain appropriate professional advice relevant to their particular circumstances.