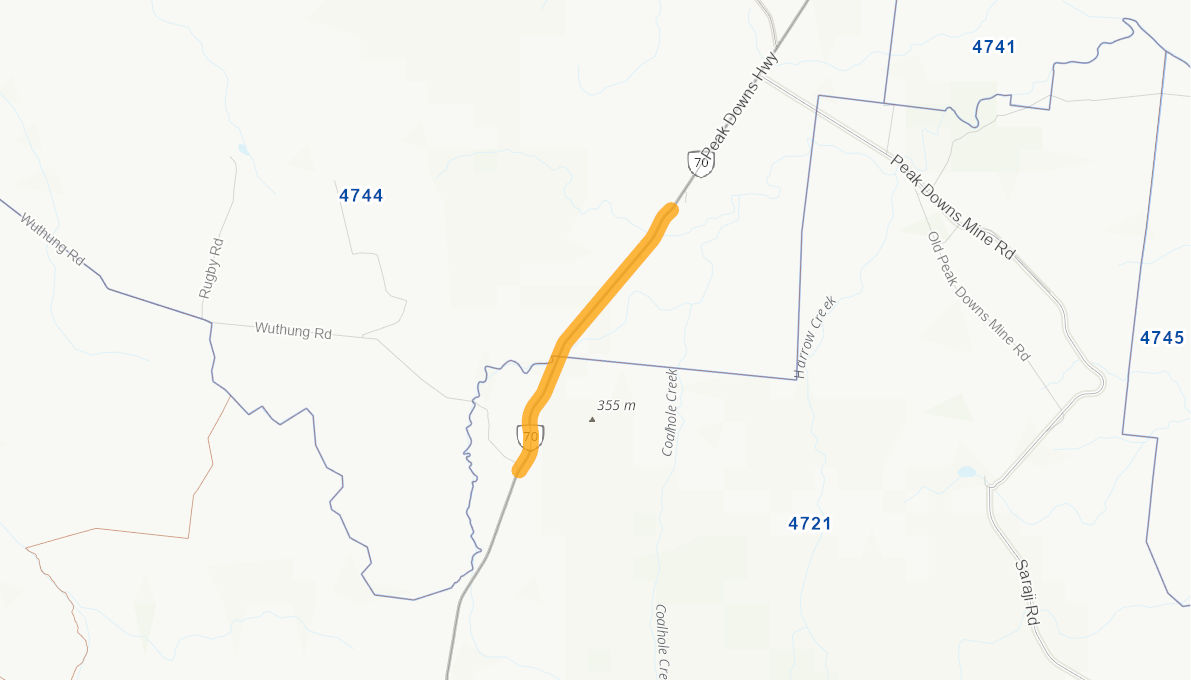 Funding program

Northern Australia Roads Program

Status

Under construction

Transport mode

Road

Expected start/finish

Mid 2021 - Early 2023

Estimated project cost

$35,000,000

Australian Government contribution

$28,000,000

Local Council/Shire

Isaac Regional Council

State

QLD
Project description
The Peak Downs Highway is a strategic road linking mining and agricultural activities in the Bowen Basin and the Central Highlands districts to Emerald and Mackay, and to the ports of Mackay, Abbot Point and Hay Point.
This project will strengthen and widen approximately 13km of the Highway, providing a wider and safer two-lane highway, which will better accommodate over-size and over-mass freight vehicles.
Benefits
The project builds on existing Australian and Queensland government investments on the Peak Downs Highway and will provide the following benefits:
improved safety, through provision of recovery areas, pavement protection and increased separation between heavy vehicles, caravans and light vehicles
improved freight efficiency, through pavement strengthening and widening
reduced road maintenance costs, through upgrading of the overall road standard
Funding
The Australian Government has committed up to $28 million towards this $35 million project.
Timetable
Construction commenced in mid 2021 and is expected to be completed early 2023. 
Project last updated:
Disclaimer: The material contained in this site is made available on the understanding that the Department is not thereby engaged in rendering professional advice for a particular purpose. Before relying on the material in any important matter, users should carefully evaluate the accuracy, completeness and relevance of the information for their purposes and should obtain appropriate professional advice relevant to their particular circumstances.