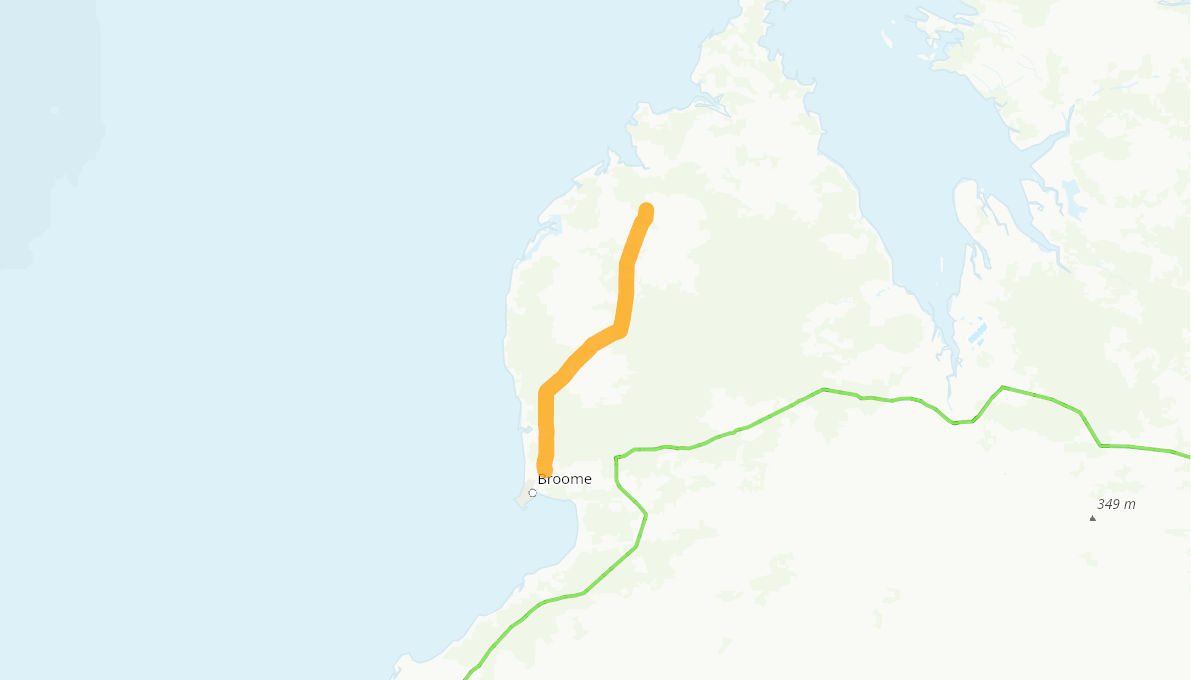 Funding program

Northern Australia Roads Program

Status

Completed

Transport mode

Road

Expected start/finish

Mid 2018 - Late 2022

Estimated project cost

$65,660,000

Australian Government contribution

$52,530,000

Local Council/Shire

Shire of Halls Creek

State

WA
Project description
The Broome - Cape Leveque Road provides the main transport link through the Dampier Peninsula. The road supports access for tourists, pearling and farming industries and local communities.
The project will build on previous investments to seal the road and will realign and seal approximately 90km of the Broome - Cape Leveque Road. The works will also include drainage improvements including culverts, fauna underpasses and floodways.
Benefits
The unsealed sections of the Road have gradually been deteriorating, with sections falling below the nautral surface, requiring road users to negotiate steep banks in order to pass.
The project will improve safety, accessibility and productivity, thereby contributing to economic development in the Dampier Peninsula by supporting access for Indigenous communities, pastoral stations and the pearling and tourism industries.  The upgrade will see travel times improve with savings of up to 70 minutes expected once completed.  It is expected that flood immunity will also increase resulting in less road closures.
Funding
The Australian Government has committed up to $52.5 million towards this $65.7 million project.
Timetable
Construction commenced in May 2018 and was completed in December 2022.
Project last updated:
Disclaimer: The material contained in this site is made available on the understanding that the Department is not thereby engaged in rendering professional advice for a particular purpose. Before relying on the material in any important matter, users should carefully evaluate the accuracy, completeness and relevance of the information for their purposes and should obtain appropriate professional advice relevant to their particular circumstances.