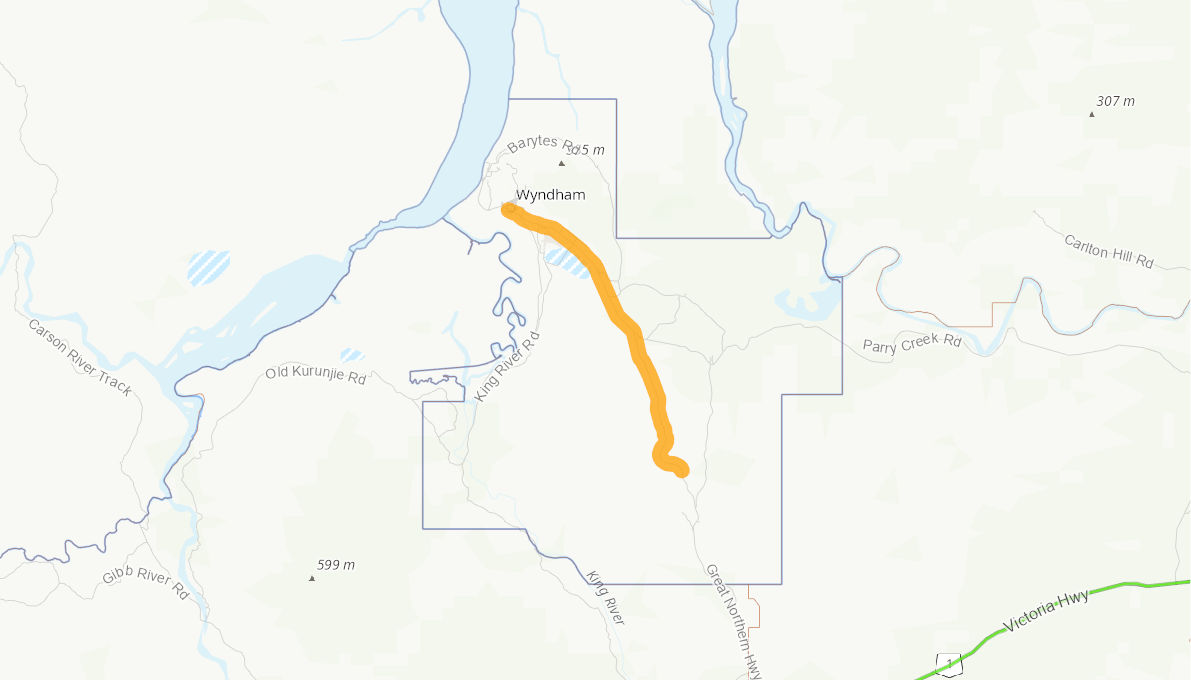 Funding program

Northern Australia Roads Program

Status

Completed

Transport mode

Road

Expected start/finish

Early 2018 - Mid 2019

Estimated project cost

$48,140,000

Australian Government contribution

$38,510,000

Local Council/Shire

Shire of Wyndham East Kimberley

State

WA
Project description
The Great Northern Highway is the only sealed road between the Port of Broome and the Port of Wydham on the National Land Transport Network linking Perth with Darwin in the Northern Territory. This project will upgrade a section known as 'Maggie's Jump Up', which is between the intersections of the Buntine and Victoria highways and part of Wyndham Spur.
The scope of works for this project will see widening and overlay of approximately 22km of the Wyndham Spur section and the reconstruction of over 5km of road pavement at Maggie's Jump Up, including the construction of northbound overtaking lane.
Benefits
The completion of this project will improve road safety and freight efficiency on a key inter-town link between Wyndham, Kununurra and Halls Creek.
This project will provide the following benefits:
improved access for freight vehicles travelling to and from Wyndham Port through improvements to vertical and horizontal road alignments
higher freight capacity along the Great Northern Highway by improiving the reliability of the route
increased safety for road users crossing floodwater prone areas through drainage improvements
increased regional accessibility, by providing year-round access to major town sites for residents and the tourism industry
Funding
The Australian Government has committed up to $38.51 million towards the $48.14 million project.
Timetable
Construction commenced in April 2018 and has been completed in mid 2019.
Project last updated:
Disclaimer: The material contained in this site is made available on the understanding that the Department is not thereby engaged in rendering professional advice for a particular purpose. Before relying on the material in any important matter, users should carefully evaluate the accuracy, completeness and relevance of the information for their purposes and should obtain appropriate professional advice relevant to their particular circumstances.