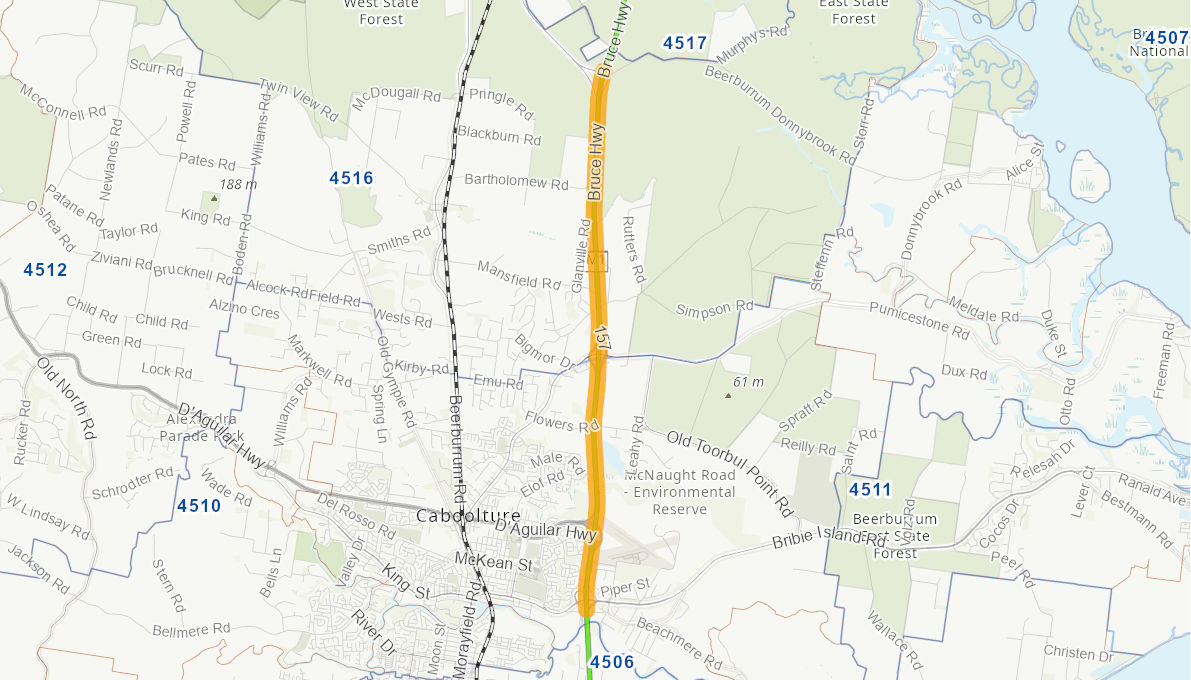 Funding program

Investment Road and Rail Program

Status

Under construction

Transport mode

Road

Expected start/finish

Late 2020 - Early 2024

Estimated project cost

$662,500,000

Australian Government contribution

$530,000,000

Local Council/Shire

Moreton Bay Regional Council

State

QLD

Corridor

Brisbane - Cairns
Project description
The project will upgrade approximately 11km of the Bruce Highway from a four lane to a six lane divided carriageway from the Caboolture - Bribie Island Road interchange to the Steve Irwin Way interchange. It will also include the replacement of 10 bridges (2 carriageways) over Lagoon Creek, King Johns Creek, Six Mile Creek, Rose Creek and Beerburrum Creek.
Benefits
The project is expected to:
reduce travel time and provide capacity for future growth
reduce crash numbers and severity
create savings in crash costs
improve operational safety
improve flood immunity
deliver a more efficient and higher quality journey experience for freight, commuter and tourism/recreational traffic
Funding
The Australian Government will contribute up to 80 per cent towards the total project cost, capped at $530 million.
Timetable
The project commenced construction in November 2020 and to be completed by early 2024, with weather conditions permitting.
Project last updated:
Disclaimer: The material contained in this site is made available on the understanding that the Department is not thereby engaged in rendering professional advice for a particular purpose. Before relying on the material in any important matter, users should carefully evaluate the accuracy, completeness and relevance of the information for their purposes and should obtain appropriate professional advice relevant to their particular circumstances.