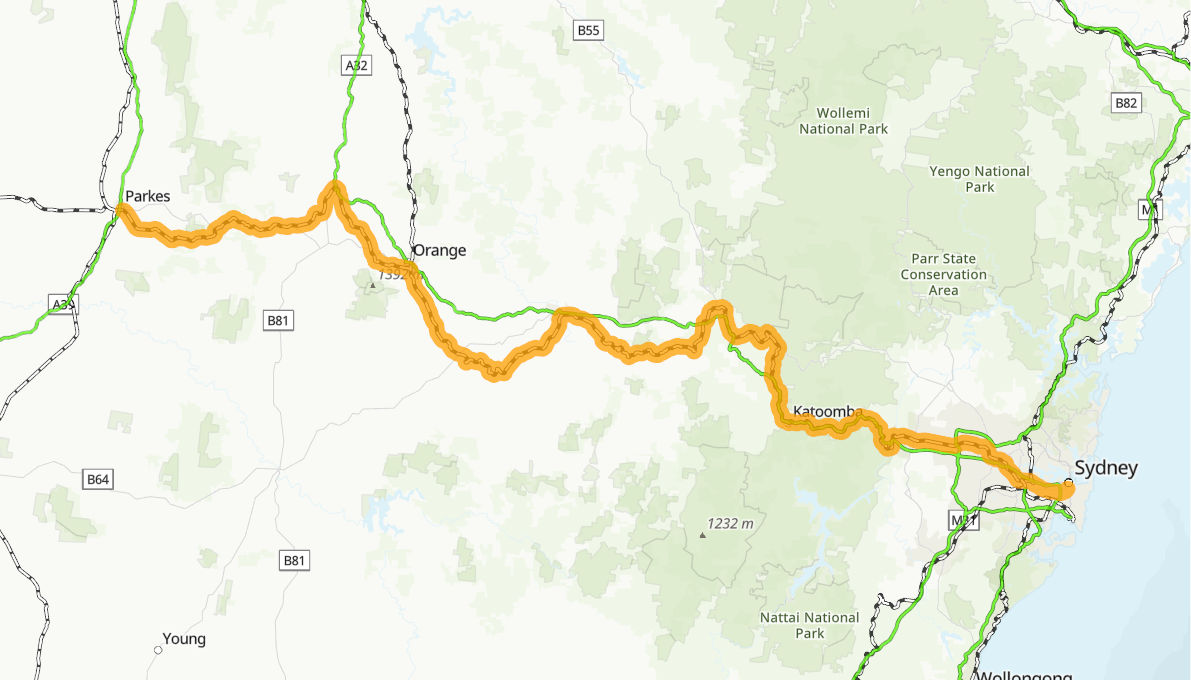 Funding program

Major Project Business Case

Status

Completed

Transport mode

Rail

Expected start/finish

Early 2020 - Early 2021

Estimated project cost

$16,000,000

Australian Government contribution

$8,000,000

Local Council/Shire

Bathurst Regional Council,Blacktown City Council,Blayney Shire Council,Blue Mountains City Council,Burwood Council,Cabonne Shire Council,Forbes Shire Council,City of Lithgow Council,Orange City Council,Parkes Shire Council,Penrith City Council,Strathfield Municipal Council,The Council of the City of Sydney

State

NSW

Corridor

Sydney - Adelaide, Sydney - Dubbo
Project description
The project developed a strategic business case that investigated options to provide faster passenger rail services from Sydney to Parkes.
Benefits
The project determined the economic, environmental and social costs and benefits of improved passenger rail services from Sydney to Parkes.
Funding
The cost of the strategic business case was $16 million. The Australian Government contributed $8 million (capped) and the New South Wales Government $8 million.
Timetable
The strategic business case commenced on 15 April 2020 and was completed on 7 April 2021.
Project last updated:
Disclaimer: The material contained in this site is made available on the understanding that the Department is not thereby engaged in rendering professional advice for a particular purpose. Before relying on the material in any important matter, users should carefully evaluate the accuracy, completeness and relevance of the information for their purposes and should obtain appropriate professional advice relevant to their particular circumstances.