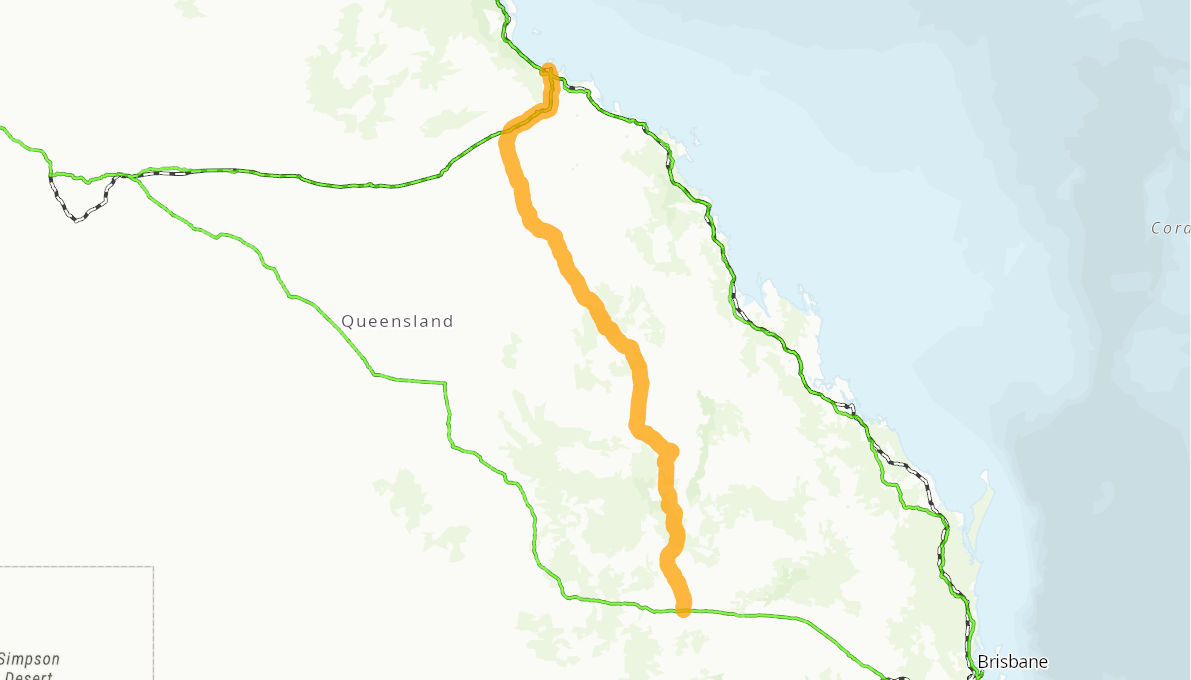 Funding program

Roads of Strategic Importance

Status

Under construction

Transport mode

Road

Estimated project cost

$125,000,000

Australian Government contribution

$100,000,000

Local Council/Shire

Townsville City Council,Central Highlands Regional Council,Charters Towers Regional Council,Isaac Regional Council,Maranoa Regional Council

State

QLD
Project description
This project will deliver targeted upgrades to the Gregory, Dawson and Carnarvon Highways, and surrounding roads.
Benefits
The Townsville to Roma corridor is a key economic freight route that supports major industries including mining, agriculture and tourism.
Upgrades to this corridor will provide the following benefits:
ensure key freight roads efficiently connect agricultural and mining regions to ports, airports and other transport hubs
provide a more reliable and safe road network, especially during the wet season
improve access for higher capacity vehicles
facilitate other economic opportunities, especially tourism
Funding
The Australian Government will contribute up to 80 per cent, capped at $100 million.
Timetable
Projects on this corridor commenced construction in January 2020. Planning is continuing in collaboration with state and council proponents. 
Project last updated:
Disclaimer: The material contained in this site is made available on the understanding that the Department is not thereby engaged in rendering professional advice for a particular purpose. Before relying on the material in any important matter, users should carefully evaluate the accuracy, completeness and relevance of the information for their purposes and should obtain appropriate professional advice relevant to their particular circumstances.