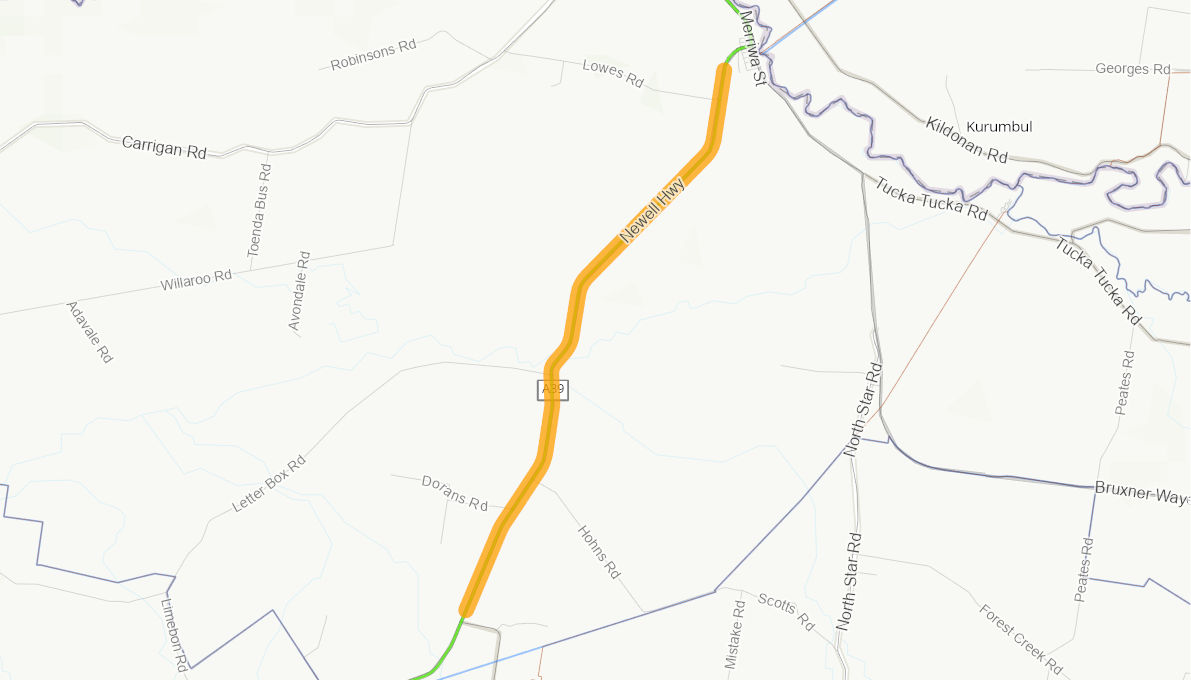 Funding program

Roads of Strategic Importance

Status

Completed

Transport mode

Road

Expected start/finish

Early 2020 - Early 2021

Estimated project cost

$81,126,297

Australian Government contribution

$81,126,297

State

NSW

Corridor

Melbourne - Brisbane
Project description
This project involves widening the existing formation and providing an improved heavy duty pavement on the Newell Highway between Mungle Back Creek and Boggabilla, extending south of Stage 1 by 4km and north of Stage 1 by 5km, as well as tie in works at both ends.
Benefits
The Toowoomba to Seymour corridor, including the Newell Highway, is a critical link in Australia's freight transport network. It contributes to the competitiveness of Australia's agriculture and mining sectors by opening up access to essential freight networks in New South Wales, Queensland and Victoria.
Addressing identified pinch points in the corridor will improve throughput, while targeted upgrades will increase access for higher efficiency freight vehicles, leading to an overall increase in the efficiency of the corridor. These upgrades will also increase safety for all road users.
This project will:
Enhance travel reliability and times
Improve productivity of NSW road freight network
Reduce vehicle operating costs
Reduce maintenance costs
Improve road safety
Funding
The Australian Government has committed $510 million towards the Toowoomba to Seymour Corridor, of which $300 million has been committed to New South Wales ($81,126,297 for this project), $160 million to Victoria, and $50 million to Queensland.
Project last updated:
Disclaimer: The material contained in this site is made available on the understanding that the Department is not thereby engaged in rendering professional advice for a particular purpose. Before relying on the material in any important matter, users should carefully evaluate the accuracy, completeness and relevance of the information for their purposes and should obtain appropriate professional advice relevant to their particular circumstances.