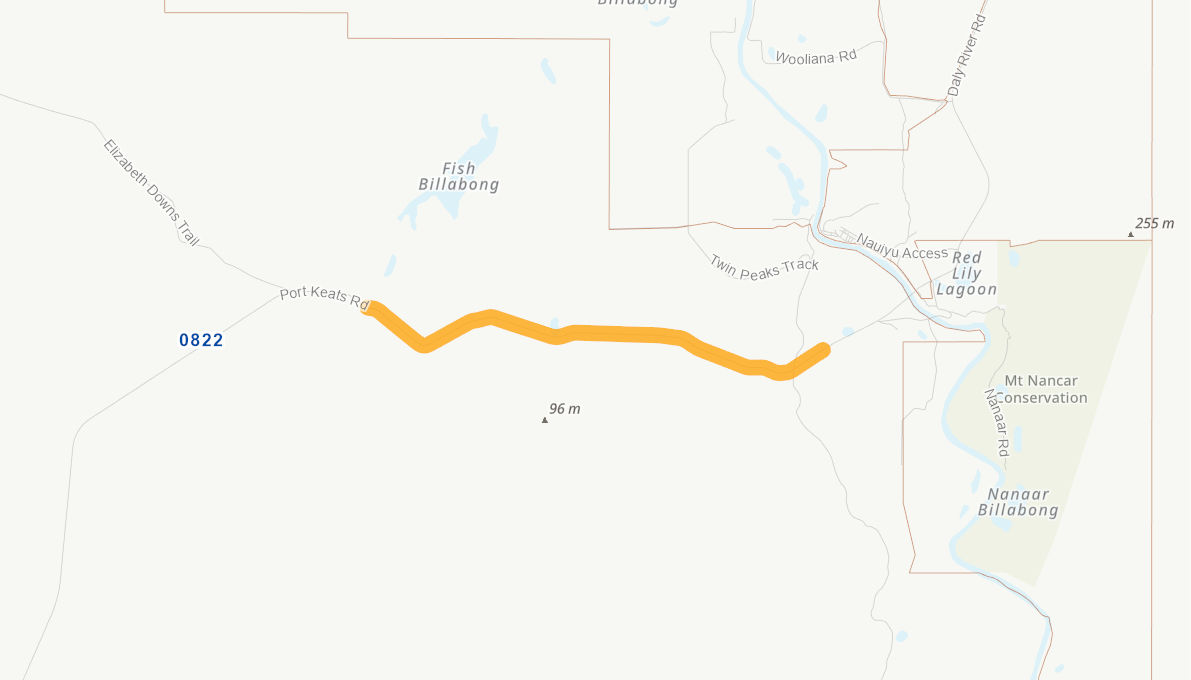 Funding program

Roads of Strategic Importance

Status

Completed

Transport mode

Road

Expected start/finish

Mid 2020 - Late 2021

Estimated project cost

$25,901,000

Australian Government contribution

$20,721,000

State

NT
Project description
This project will upgrade a high priority section of Port Keats Road, which extends for 178km across the north west of the Northern Territory, from the Daly River Bridge Crossing near the community of Nauiyu to Wadeye. The project involves the following elements:
Construction works on Port Keats Road around the point it crosses Saddle Rail Creek, which is currently the section most vulnerable to flooding. This will upgrade an 11.7km section of the road, including sealing between chainages 3.0km and 14.7km and construction of a 45m bridge over Saddle Rail Creek as well as several floodway sections and culvert crossings
The development of an investment strategy to identify and prioritise future upgrades on the corridor, with the objective of achieving year round road access for communities in the region.
Port Keats Road is on the Roads of Strategic Importance (ROSI) Adelaide River to Wadeye corridor.
Benefits
Enhanced social equity outcomes – upgraded roads will contribute to opportunities for people in the region by providing more efficient and reliable means of accessing essential services such as education, health and time-critical emergency services, as well as access to job opporunities
Improved efficiency, from reduced road repair and maintenance costs, more efficient freight routes, which will help to reduce the costs of goods and services, and stronger support for industry, business and investment
Better flood immunity, with fewer and less frequent road closures during wet season
Better safety outcomes, upgrades will provide standard width roads that can better retain their good condition, better ride quality, improved skid resistance, and safer overtaking opportunities.
Funding
The Australian Government has committed $20.7 million to this $25.9 million project.
Timetable
Construction on the project commenced in August 2020 and completed in October 2021.
Project last updated:
Disclaimer: The material contained in this site is made available on the understanding that the Department is not thereby engaged in rendering professional advice for a particular purpose. Before relying on the material in any important matter, users should carefully evaluate the accuracy, completeness and relevance of the information for their purposes and should obtain appropriate professional advice relevant to their particular circumstances.