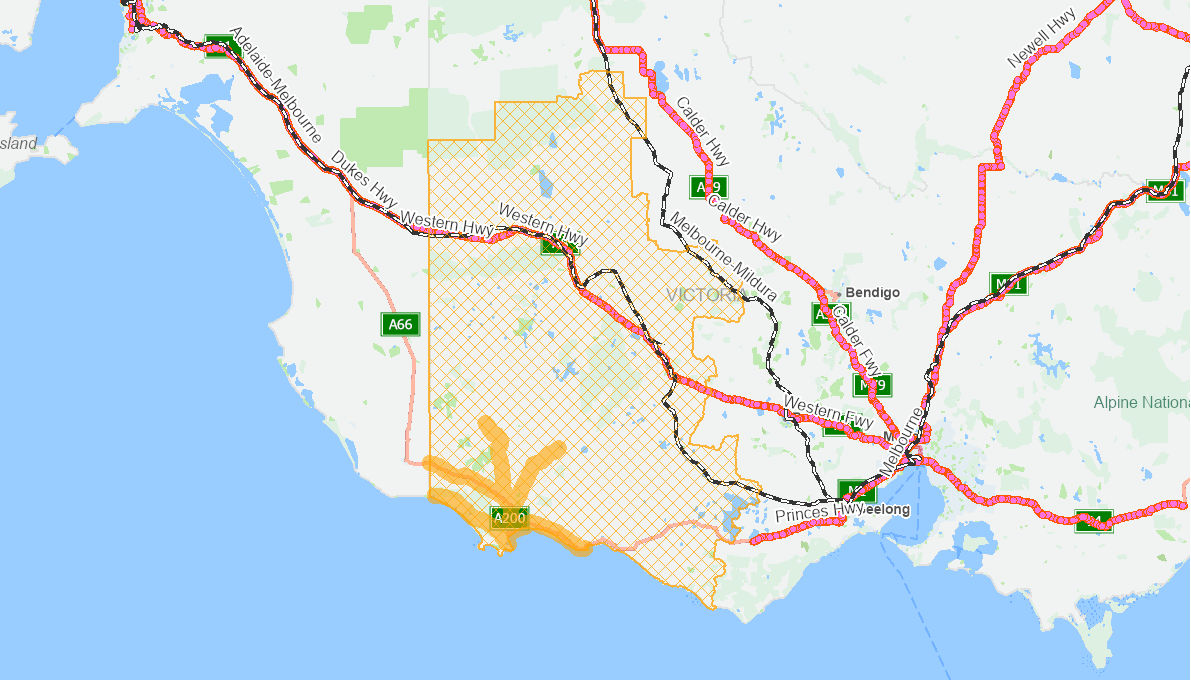 Funding program

Roads of Strategic Importance

Status

Underway

Transport mode

Road

Expected start/finish

Late 2020 - Mid 2029

Estimated project cost

$68,965,900

Australian Government contribution

$58,621,200

State

VIC
Project description
The Port of Portland is the largest hardwood chip exporter in the world, with hardwood grown in the Green Triangle accounting for 4.5 million tonnes of woodchips exported annually. However, the roads in south-west Victoria were not designed for the heavy freight vehicles currently using them. The project is expected to deliver road upgrades across the Green Triangle region of south-west Victoria, with a focus on four key arterial road corridors that provide freight connections to the Port of Portland: 
Portland-Casterton Road
Henty Highway
Portland-Nelson Road
Princes Highway West.
These works will support growing industries in the region by providing improved access for High Productivity Freight Vehicles and improving the safety and efficiency of the road network.
Works in Tranche 1 will include:
Bridge Upgrades - The Australian Government is committing $9.4 million towards bridge upgrades at Grange Burn, Charcoal Creek and Wattle Hill Creek to improve access and safety for High Productivity Freight Vehicles. 
Road Surface and Intersection Upgrades - The Australian Government is committing $7.4 million to undertake a number of road surface upgrades to key routes within the Green Triangle region. 
Scoping and development - The Australian Government is committing $0.4 million for scoping and development works to inform projects for delivery in future tranches. 
Benefits
Improved road safety for all road users
Improved connectivity between people with jobs and services, and goods with markets
Improved accessibility and connectivity of road networks
Funding
Australian Government has committed $58.6 million towards the corridor.
This includes $17.2 million funding allocated for Tranche 1 projects in the 2021-22 Budget.
Timetable
Scoping and development works for the corridor started in mid 2021. Tranche 1 works for the corridor started in late 2021, with the Road Surface and Intersection Upgrades project completed in mid 2022. Bridge Upgrades in the corridor will commence construction in mid 2023.
Project last updated:
Disclaimer: The material contained in this site is made available on the understanding that the Department is not thereby engaged in rendering professional advice for a particular purpose. Before relying on the material in any important matter, users should carefully evaluate the accuracy, completeness and relevance of the information for their purposes and should obtain appropriate professional advice relevant to their particular circumstances.