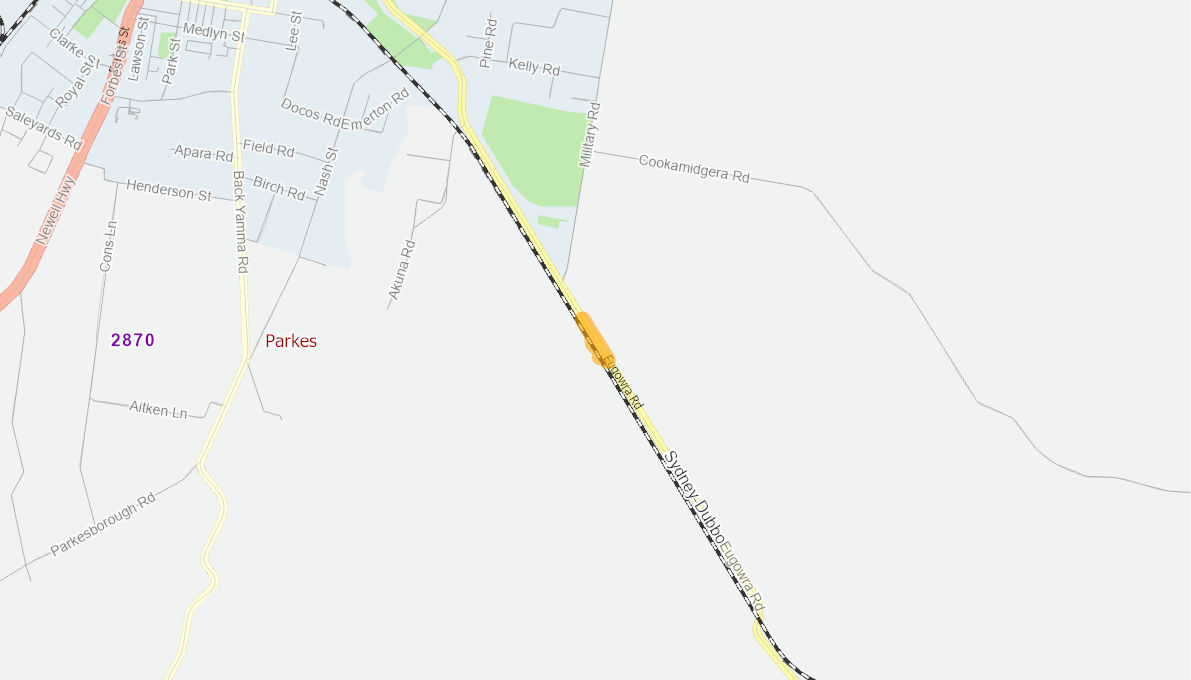 Funding program

Roads of Strategic Importance

Status

In planning

Transport mode

Road

Expected start/finish

TBC - TBC

Estimated project cost

$4,800,000

Australian Government contribution

$3,840,000

Local Council/Shire

Parkes Shire Council

State

NSW
Project description
This project will realign the existing Eugowra Road by offsetting the access road to the Mugincoble Silos, approximately 55 metres north.
Benefits
- Improved road safety for all road users
- Improved efficiency and network reliability
- Improved accessibility and connectivity of road networks
- Improved freight productivity (and access to freight gateways)
Funding
The Australian Government is committing $3.8 million towards this project.
Timetable
Confirmation of project schedule will be determined in consultation with NSW Officials
Project last updated:
Disclaimer: The material contained in this site is made available on the understanding that the Department is not thereby engaged in rendering professional advice for a particular purpose. Before relying on the material in any important matter, users should carefully evaluate the accuracy, completeness and relevance of the information for their purposes and should obtain appropriate professional advice relevant to their particular circumstances.