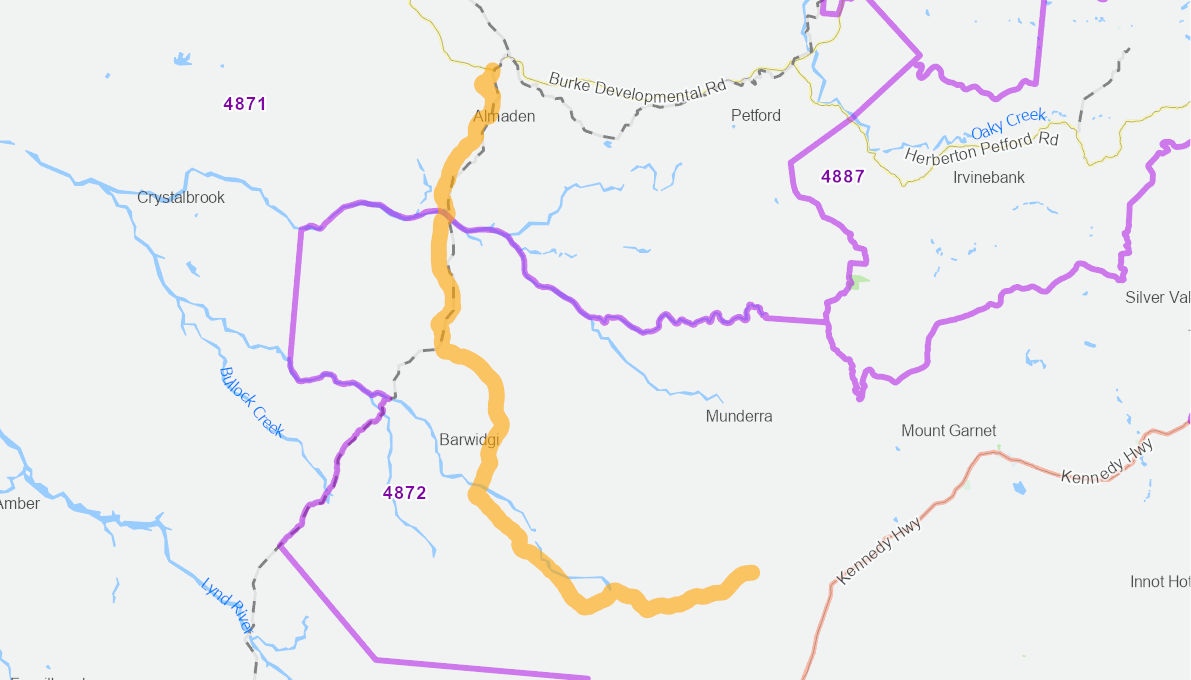 Funding program

Roads of Strategic Importance

Status

In planning

Transport mode

Road

Expected start/finish

Mid 2024 - Early 2025

Estimated project cost

$3,322,500

Australian Government contribution

$2,658,000

Local Council/Shire

Mareeba Shire Council

State

QLD
Project description
This project includes various sections of progressive pavement widening and sealing works on the section of the Ootann Road within the Mareeba Shire Council Local Government Area.
The Ootann Road is an important freight link that is mostly unsealed and narrow. Unreliable access for road trains creates lengthy detours across winding mountainous routes, adding over 250 kilometres per trip. Led by Mareeba Shire Council, this project will progress the upgrade of the road to provide a more efficient, resilient and safer freight system, facilitate economic expansion in the region, and significantly reduce travel time.
This project, in conjunction with a parallel project for the Ootann Road led by Tablelands Regional Council, was added to the Cairns to Northern Territory Border corridor under the Roads of Strategic Importance initiative at the 2022-23 Budget. These two projects will extend existing sealed sections of the road and raise its standard to a 9-metre-wide two lane seal, enabling better heavy vehicle access and delivering a strategic link between Northern Australian industry and southern markets.
Benefits
Improved road safety for all road users, improved efficiency and network reliability, improved freight productivity and access to freight gateways and reduced congestion and improved travel times.
Funding
Total funding of $3.32 (Australian Government contribution $2.66 million, Mareeba Shire Council Contribution: $0.66 million).
Timetable
This project is expected to commence construction in mid 2024 and be completed by early 2025.
Project last updated:
Disclaimer: The material contained in this site is made available on the understanding that the Department is not thereby engaged in rendering professional advice for a particular purpose. Before relying on the material in any important matter, users should carefully evaluate the accuracy, completeness and relevance of the information for their purposes and should obtain appropriate professional advice relevant to their particular circumstances.