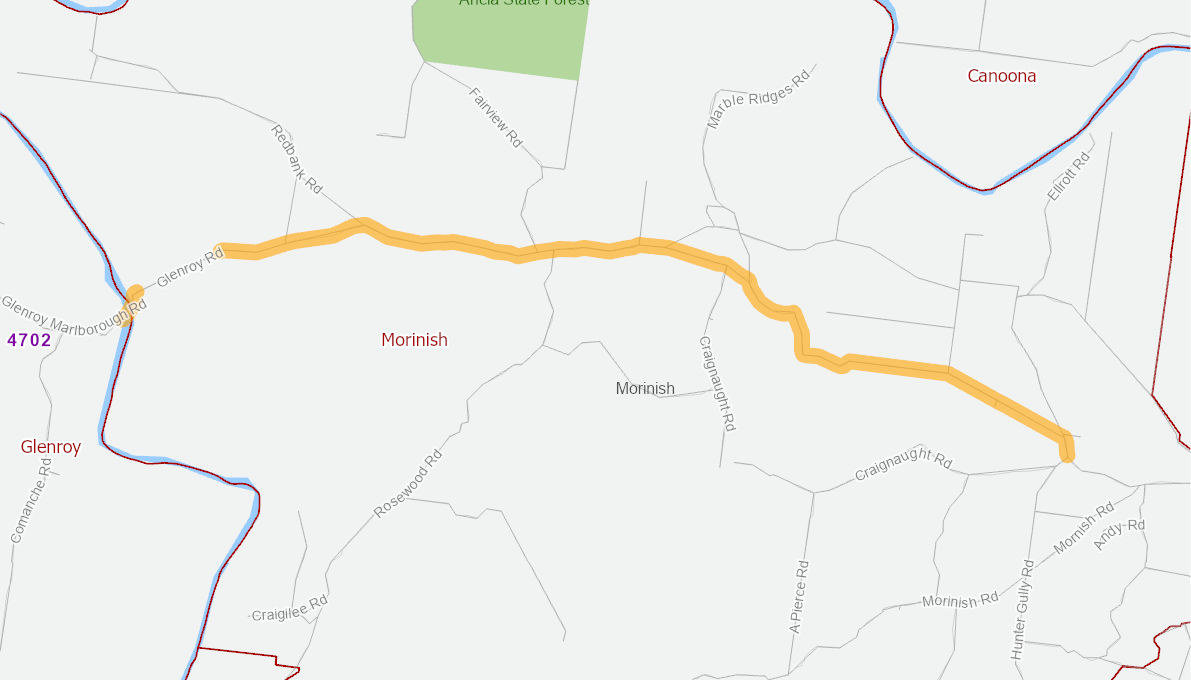 Funding program

Roads of Strategic Importance

Status

In planning

Transport mode

Road

Expected start/finish

Mid 2024 - Mid 2028

Estimated project cost

$25,000,000

Australian Government contribution

$20,000,000

Local Council/Shire

Rockhampton Regional Council

State

QLD
Project description
This project will provide various progressive upgrades for the Glenroy Road, near Rockhampton, including pavement sealing and widening and a new bridge at the Fitzroy River crossing. The road varies in condition, from unsealed to dual lane, and the crossing at Fitzroy River is currently single lane, in poor condition, with minimal flood immunity.
Led by Rockhampton Regional Council, this project will improve safety, access and flood immunity and reduce road closures. As Glenroy Road is important for servicing agricultural developments along the corridor, improving its useability will also support current and developing industry.
This project is funded under the Mount Isa to Rockhampton corridor under the Roads of Strategic Importance initiative. It will support freight movements, regional growth and connectivity, and improve safety for all road users.
Benefits
Improved road safety for all road users, reduced congestion and improve travel times and improved connectivity between people with jobs and services, and goods with markets.
Funding
Total funding of $25 million (Australian Government contribution $20 million, Queensland Government contribution $5 million).
Timetable
This project is expected to commence construction in mid-2024 and be completed by mid-2028.
Project last updated:
Disclaimer: The material contained in this site is made available on the understanding that the Department is not thereby engaged in rendering professional advice for a particular purpose. Before relying on the material in any important matter, users should carefully evaluate the accuracy, completeness and relevance of the information for their purposes and should obtain appropriate professional advice relevant to their particular circumstances.