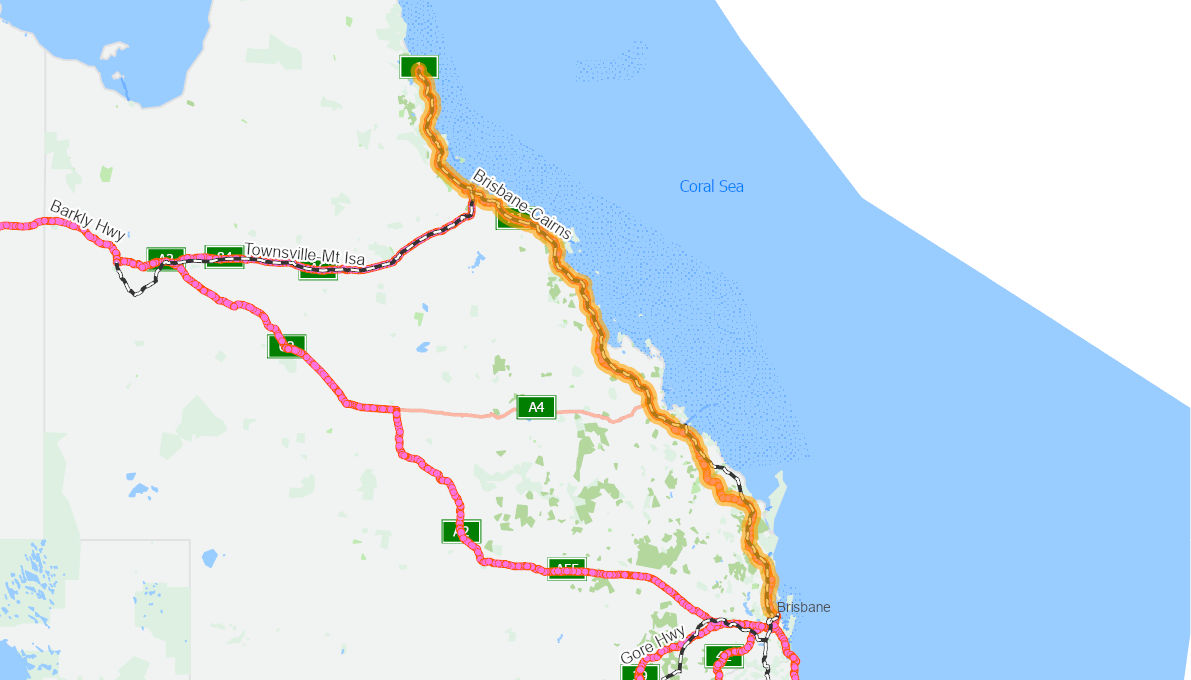 Funding program

Investment Road and Rail Program

Status

Under construction

Transport mode

Road

Expected start/finish

Early 2015 - Mid 2028

Estimated project cost

$324,730,000

Australian Government contribution

$324,730,000

Local Council/Shire

Brisbane City Council,Burdekin Shire Council,Hinchinbrook Shire Council,Townsville City Council,Bundaberg Regional Council,Cairns Regional Council,Cassowary Coast Regional Council,Fraser Coast Regional Council,Gladstone Regional Council,Gympie Regional Council,Isaac Regional Council,Mackay Regional Council,Moreton Bay Regional Council,Rockhampton Regional Council,Sunshine Coast Regional Council,Whitsunday Regional Council

State

QLD

Corridor

Brisbane - Cairns
Project description
This package of works will construct new overtaking lanes along the Bruce Highway in areas that lack overtaking opportunities. Overtaking lanes can be added to high-speed two-lane roads in situations where overtaking of slower moving vehicles is only possible when there is a suitable gap in the oncoming traffic and sufficient sight distance at a location.
Benefits
The new overtaking lanes will provide increased safety, travel efficiency and reduced motorist frustration particularly on routes that carry significant numbers of freight and recreational vehicles.
Funding
The Australian Government is fully funding the $324.73 million Bruce Highway Overtaking Lanes package.
Timetable
Construction on the first of the new overtaking lanes commenced in February 2015 with works to be progressively undertaken through to mid 2028.
Project last updated:
Disclaimer: The material contained in this site is made available on the understanding that the Department is not thereby engaged in rendering professional advice for a particular purpose. Before relying on the material in any important matter, users should carefully evaluate the accuracy, completeness and relevance of the information for their purposes and should obtain appropriate professional advice relevant to their particular circumstances.